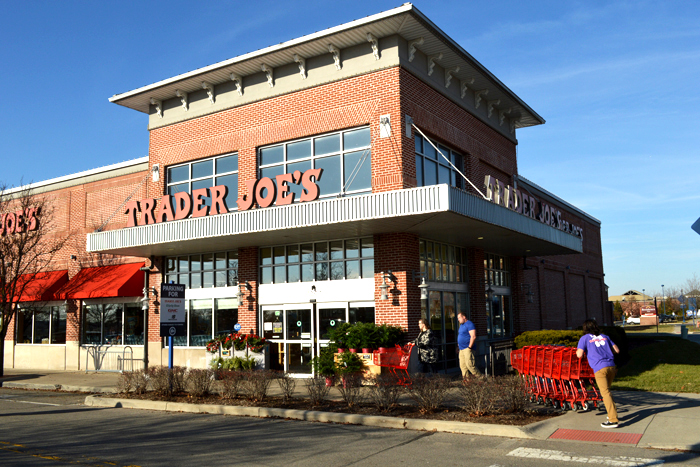 If you didn't know, we produce nearly 300 million tons of plastic per year, half of which is for single use. So it came as no surprise that a Greenpeace petition calling out Trader Joe's plastic packaging secured over 100,000 signatures. As a result, the grocery chain announced that it'll be taking measures to cut back on plastic and other packaging waste.
"A fundamental focus of sustainability is maintaining product integrity and preventing food waste," said the chain in a statement. "We strive to balance the key role packaging plays in this effort with the overall impact packaging has on the ecosystem as we approach making any changes."
Here's how Trader Joe's aims to eliminate more than 1 million pounds of plastic from stores and make packaging more sustainable.
Sustainability framework:
Reduce the number of items sold in plastic packages in the produce section including apple, pear, and potato bags.
Replace any remaining styrofoam trays in the fresh meat section with PET1 trays that are highly recyclable.
Replace the current plastic sleeves on greeting cards with sleeves made of renewable, compostable material.
Replace the current plastic flower bags with bags made of renewable material.
Eliminate non-recyclable plastic and foil pouches from tea packages.
Achievements to date:
Stopped offering single-use plastic carry-out bags in all stores across the country.
Replaced plastic produce bags with biodegradable and compostable produce bags for the convenience of carrying loose fruits and vegetables.
Eliminated any remaining styrofoam packages in the produce section and replaced it with bio-based, compostable trays.
Put together information for customers about packaging materials and disposal opportunities to make informed and responsible decisions with packaging materials.
xx, The FabFitFun Team
P.S. Looking for more ways to live greener this year? Shop these Etsy accounts to support sustainable fashion.