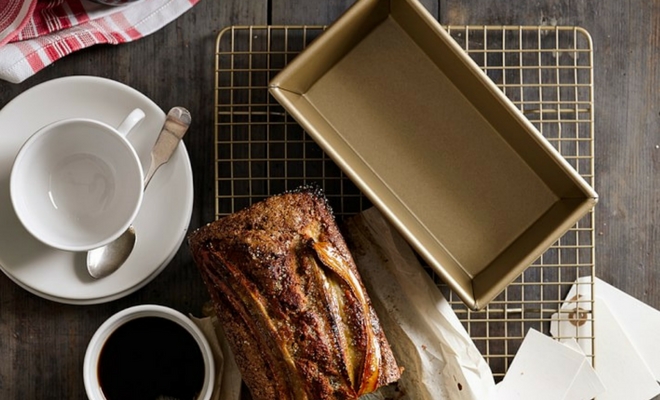 What can we say…we love our sweets! Just picture a gooey triple chocolate brownie, a perfectly chewy macaron, or a fresh chocolate chip cookie straight out of the oven (we'll stop before we really start drooling). Sounds amazing, right?
While we love to play out our dessert fantasies, what's a baker without the right tools? Ahead, you'll find all the tools every at-home baker should have in the kitchen to whip up the best baked goods ever.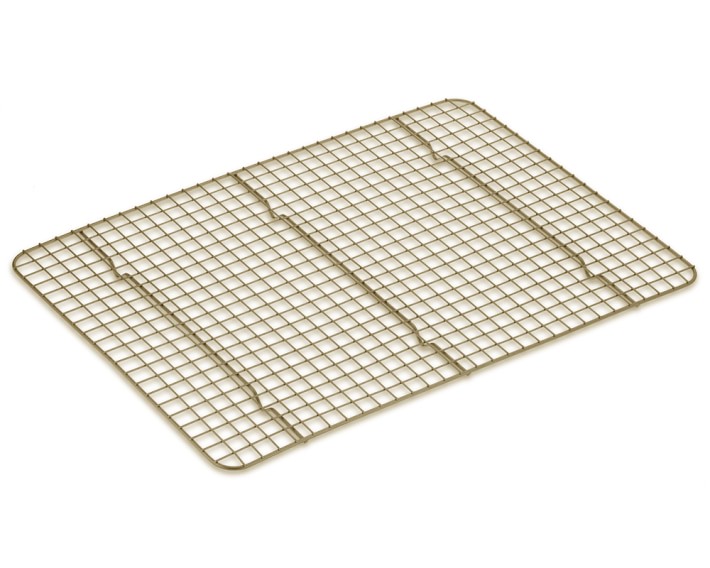 Williams Sonoma Nonstick Cooling Rack $14.95
All baked goods are better when they have a chance to cool properly. A cooling rack is a low-cost investment to take your baking to the next level.
---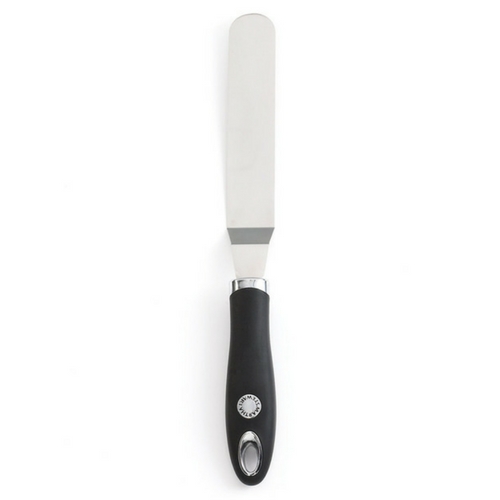 Martha Stewart Collection Icing Spatula $14.99
Sure, you can use a regular old knife, but a real baker would want smooth and even lines that only a very specific kind of spatula can make. Trust us, you'll want to put this one on your baking wish list.
---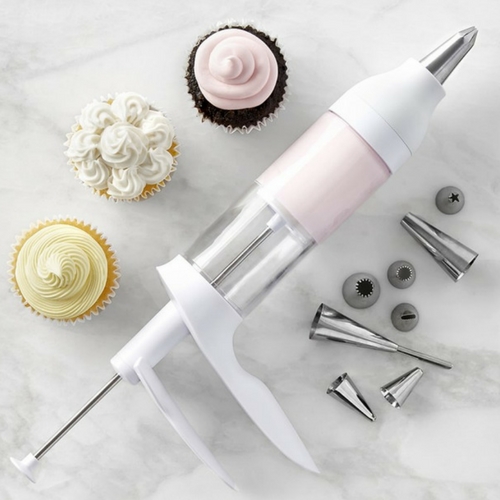 Williams Sonoma Ultimate Decorating Tool $34.95
Doesn't a beautifully decorated dessert make you want it even more? Make delectable designs and look like a pro with this easy-to-use tool!
---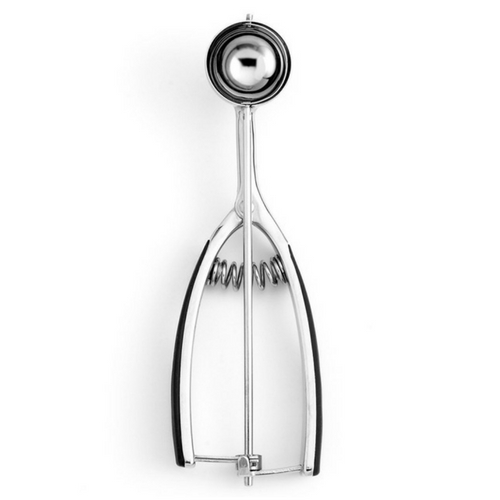 Martha Stewart Collection Small Cookie Scoop  $22.99
When you want to get perfectly shaped cookies every time, turn to this scooper. Not only will your cookies be the same size, but this device also ensures your hands won't end up covered in batter.
---
OXO Good Grips Cupcake Corer $6.99
We love it when cupcakes have a delicious surprise filling on the inside. And we love it even more when it's incredibly easy to make those tasty treats with tools like this one.
---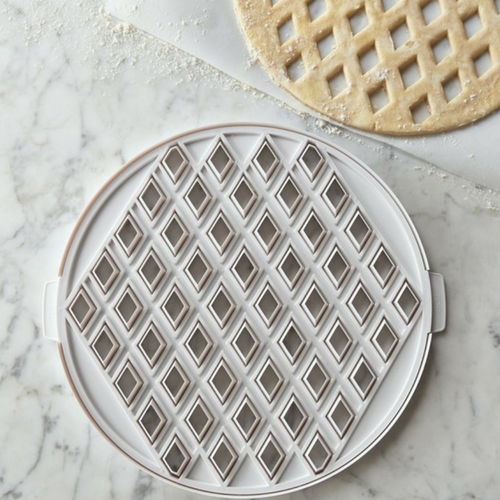 Williams Sonoma Lattice Piecrust Cutter $19.95
This is seriously genius! Make the perfect pie every time with this crust cutter. No matter what the flavor, your pie will always look like a blue-ribbon winner.
---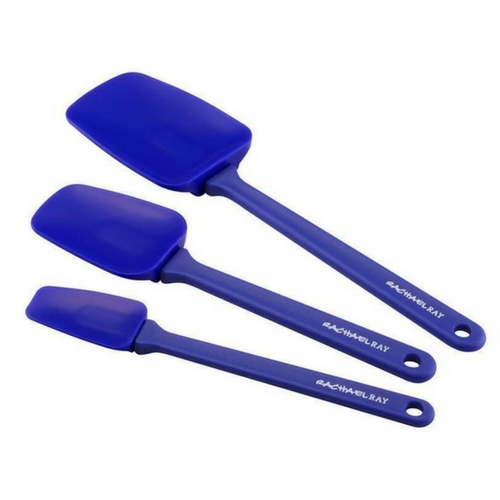 Rachel Ray Tools 3-Piece Spoonula Set $12.99
A perfect combination of a spoon and a spatula, these babies will help you do everything from mixing batter to scraping ingredients out of jars! Plus, isn't licking the spoon one of the best parts of baking?
---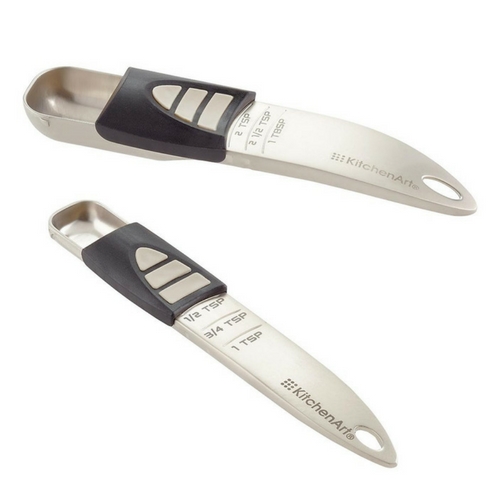 Satin Nickel All-in-One Measures $4.99
Measuring out ingredients is an important part of baking. Save yourself from having to wash a ton of measuring spoons with this tool that gives you several measurements in one!
---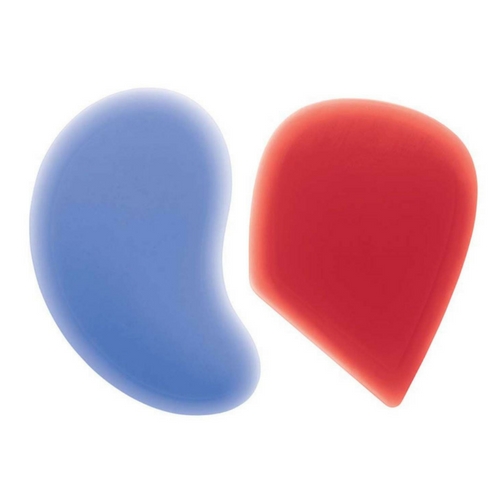 OXO Good Grips 2-Piece Bowl Scraper Set $9.99
Even when a recipe says it makes two dozen, sometimes you have trouble making it to 12! Scrape out the last bit of batter with this handy set!
---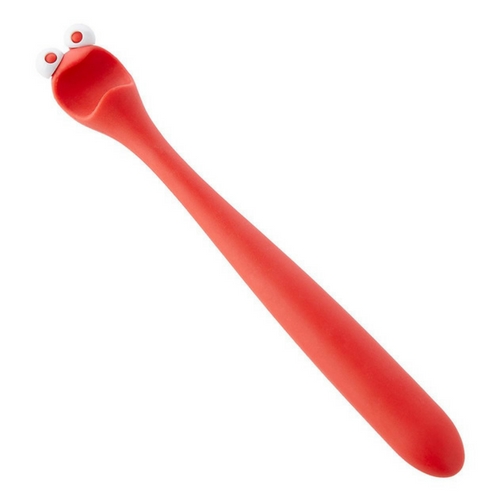 Container Store Red Oven Pull Monster $2.99
We've all been there — you put a pan in the oven only to open it later and find that the pan has slid far beyond your reach. That's where this little guy comes in. Use it to pull the pan closer to you and save yourself from any scary burns.
xx, The FabFitFun Team