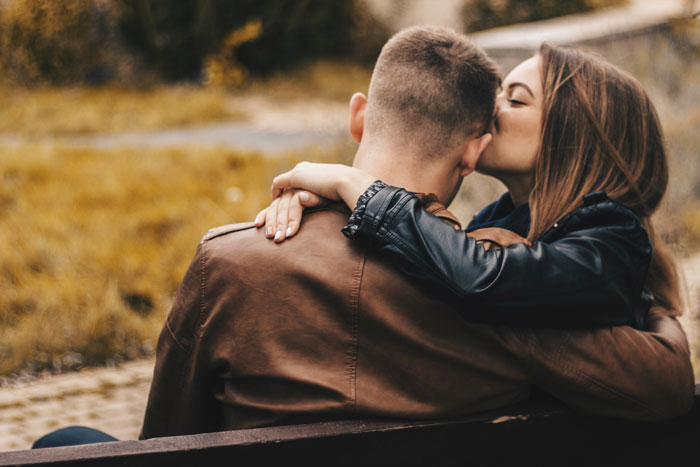 Feature Image by Almos Bechtold
Technology has made it increasingly easier to be in a relationship with someone who's miles away. But there's a lot more to maintaining a long-distance relationship than hitting the call button on FaceTime.
Want to know how to work distance in your favor? Check out four expert tips below:
Plan virtual date nights
Instead of reserving all the romance for when you see your S.O. again, "check in and be romantic with each other," advises clinical psychologist Dr. Carla Marie Manly. While there's nothing wrong with casual calls from your bed in your pajamas, try to plan full-on virtual dates complete with a date night outfit, candles, and a romantic meal once in a while.
Send "thinking of you" texts
It's not always about grand gestures — sometimes, it's the little things that can make all the difference. Manly recommends texting each other at least once in the morning and once at night. "These texts needn't be long, but it's important that it contains sweet affirmations and tender thoughts," she says. Just letting your partner know that they're in your thoughts can help reassure them of your commitment even when they're miles away.
Make lasting memories when you're together
When you get to see each other, make the time you spend together extra special. Whether you book a staycation or take a cooking class together, "such activities give the relationship a dose of fun and loving reality," says Manly.
Leave each other with parting gifts
Manly recommends tucking a surprise in your partner's bag when you say goodbye so that they have something to commemorate your time together. "These little mementos will be reminders of your love," she says. "No matter how old the relationship, these caring, tender gestures do keep the relationship alive."
Are you in a long distance relationship? Share your story below!
xx, The FabFitFun Team