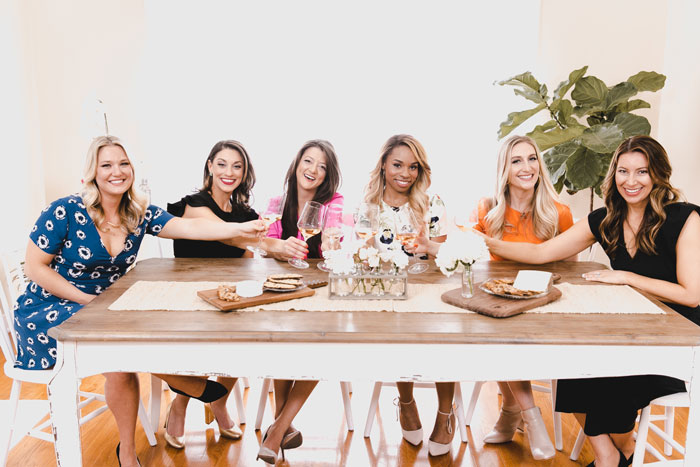 SUMMER 2018 FABFITFUNTV PARTNER
We know how draining dating can be, and most of us are often left wondering if we'll ever find the one. If you're tired of dating apps and going on blind dates, don't worry because Three Day Rule is here to help. The nation's hottest matchmaking company combines innovative technology with in-person vetting to help busy, successful professionals find love.
Ready to get back into the dating pool? Talia Goldstein, CEO of Three Day Rule, shares more info on why Three Day Rule works, her matchmaking process, and more. Don't forget to sign up to meet your matchmaker at threedayrule.com!
How did you first discover your passion for helping people find love?
When I was working at E! Entertainment, I quickly became the resident office dating expert and matchmaker, doling out dating advice from my cubicle. I made it my mission to match the grumpiest guy in the office and was successful. When I saw how happy he was, I knew this was something I needed to pursue.
What makes your process unique?
We believe that matchmaking works because of all the intangibles that go into why two people click. Meeting everyone in person allows us to get to the heart of who they are and what they need in a partner. Throughout our process, we put ourselves out there for our clients to find curated matches using our incredible network of singles, our strong intuition, and our expert advice. We work individually with our clients to get to know them and their preferences, and ultimately learn their habits and nuances to make them successful daters.
What should a first-timer be prepared for when meeting a TDR Matchmaker?
Be prepared to take a deep dive into what you really want and need in a partner. We may challenge you to be open-minded about who you will date. Sometimes it really takes that outside observer to introduce you to the right person.
How do you think dating has changed in the digital realm?
Dating has gotten much more complicated and a bit less personal. There are just too many options — people are having a hard time focusing, and everybody has a fear of missing out. It's difficult to settle down as everyone's waiting around for the "next best thing." The good news is, if you can change your frame of mind to be open, there really are tons of viable options at your fingertips.
3 reasons why FFFTV members should watch your roundtable:
1. You'll see a behind-the-scenes look at what men and women really want in a partner and the challenges of dating in the modern world.
2. We'll share our unique insights and "tell it like it is"advice from matchmakers who have met and matched thousands of singles.
3. You'll learn tips and tricks to become a better dater and shift your frame of mind.
Check out one of our favorite episodes about communication in relationships below!
xx, The FabFitFun Team