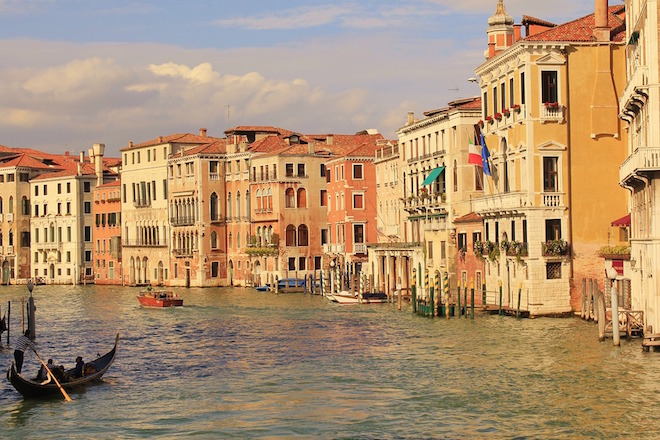 Europe. Been there, done that, and looking for some new and under-the-radar places to go next? No fret. Lonely Planet leaked the best places in Europe to go for summer 2016. In other words, get ready to pack your bags and jet. Up first? Their top five destinations that are sure to be the next hotspots for travelers.
Warning: major wanderlust is about to happen!
Image: Maria Toutoudaki/Getty Images
1. Peloponnese, Greece
According to Lonely Planet, Peloponnese, Greece is the number one spot in Europe to visit this summer. Why? "It remains an affordable enclave of magnificent ancient sights such as Olympia, Mycenae and Mystras, as well as now offering travelers the chance to hike the new Menalon trail. For wine lovers, the Nemean wine region offers the perfect tasting spot, as its vintages come to prominence across the globe."
---
Image: Den Gamle By
2. Aarhus, Denmark
If Denmark is on your bucket list, don't miss out on Aarhus — the second largest city (and fastest growing in the country!). With a gorgeous harbor, hip neighborhoods, stunning architecture, countless museums, and "culinary wizardry," it caters to all types of travelers. We don't blame you if you want to stay forever!
---
Image: Justin Foulkes/Lonely Planet
3. Venice, Italy
If you haven't been to Venice, now's the time to go. It's built on more than 100 small islands, so boats and canals are the only way to get around the gorgeous city. Yes, it's pretty much like an Italian fairytale in real life. From delicious eats, stunning boutique hotels, and the most gorgeous Adriatic Sea views ever, you can't go wrong.
---
Image: Andrew Montgomery/Lonely Planet
4. Dordogne, France
While Paris is still a top spot to visit in France, the Dordogne comes highly recommended by the Lonely Planet experts. It's pretty much out of a storybook, too. Think countryside chateaus, picture perfect villages, and some of the best food using local produce that you'll ever eat. The French also flock to this gorgeous spot for weekend getaways, which is even further proof that it's paradise.
---
Image: tunart/Getty Images
5.   Lviv, Ukraine
If you've never been to Ukraine, Lviv is a fabulous place to start your journey. It's a cultural melting pot that offers some of the most gorgeous architecture around, amazing museums, an interesting food scene, and medieval mystery. If you've visited Prague, you'll find many similarities, but with an extra dose of charm and energy.
xx, The FabFitFun Team