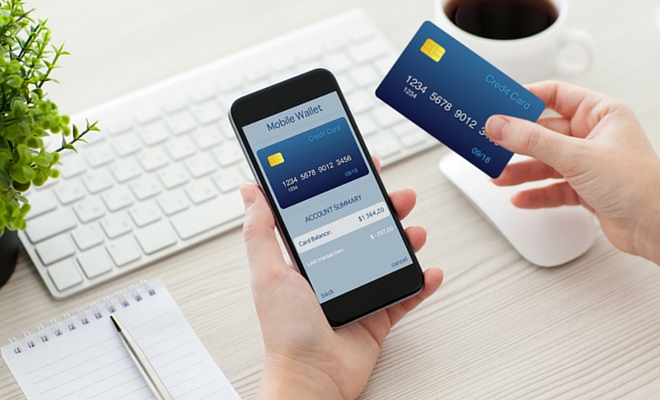 As the Notorious B.I.G. said "Mo money, mo problems." Making money is great, but if you're not managing it well, those hard-earned bucks can get you into trouble.
But don't worry, there's an app for that. Whether you want to save for a big vacation or just want to remember to pay your bills on time, these apps can help you easily organize your finances through your phone.
Mint: Money Manager, Budget & Personal Finance
This app, and their online website, tracks everything from your bank accounts to your credit card statements so you can see where all of your money is. You can create a budget and see how much you can put into savings if you cut back in one category, like your fund for your daily Starbucks. Plus, the app sends you personalized tips to show how you can save money.
Pocket Expense Personal Finance: Account Tracker, Budget Planner & Bills
Once you've created a personal budget with this app, it alerts you when you're close to going over budget. You can even move money between different categories to keep you on track. All of your bills are listed, too. Set an alert to remind you when bills are due, and pay some of them through the app — you'll never miss a payment again.
Budget Calculator: Personal Financial Planning Money Manager
Does looking at a graph or pie chart make you want to pull your hair out? Managing money can be stressful enough without trying to recall your math skills. This app reflects your spending habits in a cute pig-shaped infographic which actually makes it fun to look at. It takes bringing home the bacon to a whole new level!
Itemize: Expense Management
If you're the person who likes to keep track of every little amount you spend, this app is for you. All you have to do is snap a pic of your receipt, and the app will make a detailed list. It even lets you designate receipts as a work expense so you will remember to get reimbursed — expense report will be a breeze!
PocketGuard: Money Management, Budgeting & Personal Finance
Do you sync all of your apps to your Apple Watch? Then you need this app. Like most apps, it allows you to view all of your bank accounts, track your spending, and view your recurring bills. It also lets you know how much you can spend in a single day without going over budget. Plus, all your alerts can be sent to your Apple Watch for easy viewing.
xx, The FabFitFun Team