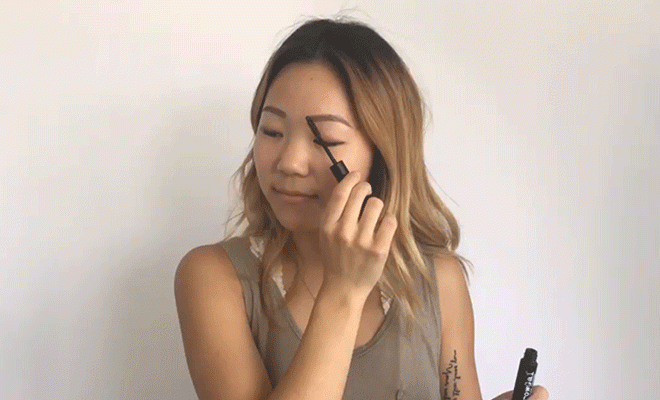 If your brow game isn't #onfleek, like, what are you doing with your life?
All jokes aside, brows are crucial to any look. To get flawless eyebrows, you need the perfect arch, the right fill-in shade, an illuminating highlight, and, of course, an amazing brow gel.
If you're still on the search for the right products, we've got you covered. Beauty editors and celebrities are obsessed with The BrowGal Eyebrow Gel by Tonya Crooks. And we loved it so much that we included it in the FabFitFun Fall Box (get yours today!).
Crooks has been interviewed by countless magazines like InStyle and ELLE on how to achieve the best brows…and we've rounded up the best tips for you. Here's a step-by-step on how to up your brow game.
Step 1: Get Waxed or Threaded
You want to get your arch and brow shape defined professionally, "so you'll have the right shape from the start."
Step 2: Clean It Up
Outline the desired shape for your brows with a pencil. Then "pluck hairs that fall outside of the shape you've created" to clean up the edges. Crooks advises not to "remove hairs at the inner corners or ends — you want length."

Step 3: Shade and Gel!
Use a spoolie brush to comb the hairs upward, then take your fill-in shade and "sketch in any holes using light strokes." If you have sparse hairs, overall, sketch light strokes throughout the brow and fade it out from light to dark for the most au natural look. Then set your hard work with The BrowGal Eyebrow Gel. Eyebrow gel is basically like hairspray for your brows as it keeps strands in place. Even better? This gel is waterproof.
Step 5: Highlight
Add some dimension to your brows by using a highlighter! Apply the highlighter right under the arch of your eyebrows and blend. It'll help highlight your brows and clean it up.
xx, The FabFitFun Team
P.S. Psst! Have you signed up for the #FabFitFun box yet? Don't miss out on $200+ in amazing beauty, fitness, fashion, and lifestyle products every season. Join today!
To get the most out of your box products, make sure to check out the Insider page.