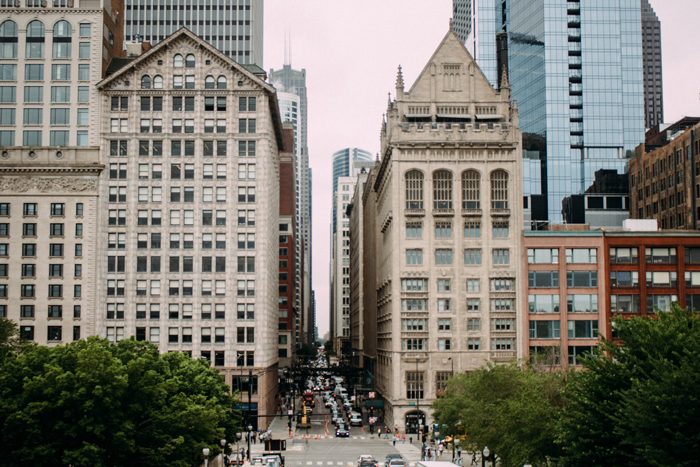 Feature Image by Fineas Anton
While there's no place like home during the holidays, sometimes, a short weekend getaway is necessary to escape the holiday chaos.
So instead of staying at home all Thanksgiving weekend eating leftovers, we found five festive areas you can explore with your family or S.O. From colorful southern cities to snow-capped towns, add these sweet spots to your travel list.
Aspen, Colorado
If you're in the Rocky Mountain region, head to Aspen! Not only is it known for their amazing slopes (snowboard and ski fanatics are in for a treat), there's also a wide range of art galleries and spas to enjoy. We recommend staying at Hotel Jerome, a charming yet luxury hotel, which has been a historical landmark in Aspen since '89. Oh, and dinner at Matsuhisa is a must — brought to you by the famous chef, Nobu, this restaurant offers high-quality sushi in a cozy, casual setting.
Boston, Massachusetts
To all the folks on the east coast, take a trip Boston! Made for history buffs, you can explore the Freedom Trail, take a peek inside Paul Revere's house, or simply peruse Newbury Street. If you're looking for a hip, swanky hotel, stay at the The Envoy Hotel. It's located right on the water in Boston, so you're guaranteed amazing views of the water and the gorgeous city. You can also indulge in some of the best pizza Boston has to offer at Pizzeria Regina. Established in '26, the pizzeria cooks their chewy dough in a brick oven, which makes it oh-so-tasty!
Charleston, South Carolina
All the way down south? Check out charming Charleston — you can shop the boutiques on King Street, take a day trip to Sullivan's Island for some southern beach scenery, or explore old plantations. Speaking of King Street, stay in the heart of downtown at The Restoration where you can experience the best of southern hospitality. As for food? Dine at The Ordinary. Formerly an old bank, it's since been converted to a seafood hall and oyster bar. This gorgeous restaurant celebrates the classic food of the Carolinas and also features amazing craft cocktails.
Chicago, Illinois
For our midwesterners, you can't go wrong with Chi town. Whether you take a photo in front of the bean, walk along the famous river, explore Millennium Park and Wrigley Field, or take a frightening photo at the Skydeck Tower, Chicago has no shortage of memorable activities. If you want to stay in the heart of Chicago, check out Chicago LondonHouse — a luxury, one of a kind location with amazing rooftop bar views. For our foodies, dine at Band of Bohemia, the first Michelin-rated pub…yep, you read that right! Not only is the food delectable, but the interior is also incredibly memorable.
San Luis Obispo, California
In the west coast? SLO is a must-visit (and Oprah didn't name this town "the happiest city in America" for no reason). Sip vino in the beautiful wine country, take a bike ride in downtown San Luis Obispo, or hike Bishop's Peak. You should also book a room at The Granada Hotel because it's located right in downtown. And if you check out the beautiful San Luis Obispo Mission, eat at Luna Red afterwards. This Spanish tapas restaurant gives you some major views of the town.
What are your favorite spots to visit for a short weekend trip? Let us know in the comments below!
xx, The FabFitFun Team