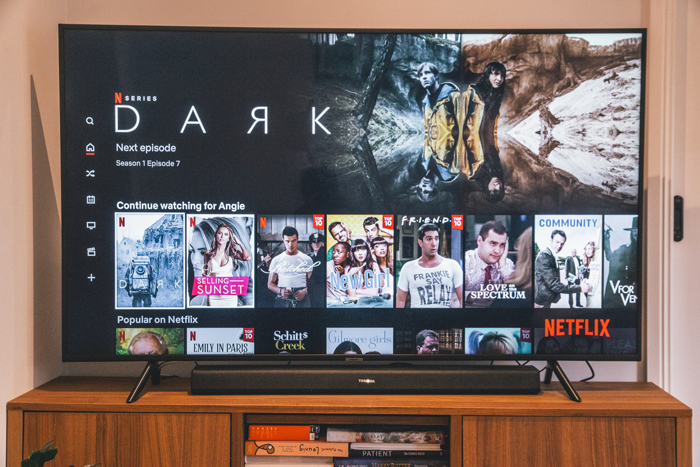 Feature Image by Marques Kaspbrak
Thanksgiving is a day to spend time with family, reflect, and celebrate what we're grateful for. But it's also the perfect occasion to overeat delicious food and relax on the sofa in front of the TV.
Once you've tucked away all the turkey and pie your body can handle, kick back and cue up one of these festive episodes of all your favorite shows.
Gossip Girl: Season 1 Episode 9
In classic Gossip Girl fashion, this episode certainly isn't short on drama. After Serena and Blair get in a fight, Dan invites Serena and Lily to his place for Thanksgiving. But what they don't know is that Rufus and Lily have a secret past. Nate also spends an awkward Thanksgiving meal with his family, which quickly spirals out of control.
---
This Is Us: Season 1, Episode 8
It's pretty much impossible to watch an episode of This Is Us without going through a box of tissues, so be prepared. In the past, Jack, Rebecca, and the kids deal with an unforeseen detour that interrupts their traditional Thanksgiving dinner. In present day, Olivia accompanies Kevin to Randall's house and Randall learns a heartbreaking secret.
---
New Girl: Season 2, Episode 8
Cue the laughs with this Thanksgiving episode of New Girl involving Jess' divorced parents (played by the incomparable Jamie Lee Curtis and Rob Reiner), who both show up to her place to celebrate. Jess decides to use the opportunity to get them to reconcile, but the plan backfires when Nick starts hitting on Jess' mom.
---
Sister, Sister: Season 3, Episodes 9 + 10
Revisit an old classic with this two-part Thanksgiving episode of Sister, Sister. Lisa and Terrence wanted to take Tia to Hawaii for the holiday, but since their breakup, things look a little different. When each of them thinks the other won't go, they all end up there together. Lisa also invites Ray and Tamara to join, while Terrence invites Tonya, Ray's ex-girlfriend. Unsurprisingly, chaos ensues.
---
Gilmore Girls: Season 3, Episode 9
If you love to eat as much as the Gilmore Girls, this episode is a real treat. Lorelai and Rory end up attending four Thanksgiving meals, including a formal sit-down with Emily and Richard. To add to the stress, Lorelai finds out Rory applied to Yale.
---

The Mindy Project: Season 1 Episode 6
 Mindy is the queen of awkward situations and this episode has plenty. There's nothing like running into an ex and his new girlfriend on Thanksgiving. While Josh is out of Town, Mindy and Morgan cook Thanksgiving at Gwen's house and the guestlist leads to a memorable occasion.
---

Master of None: Season 2, Episode 8
This Master of None episode will have you feeling nostalgic for the '90s, which features a blast from the past to the present day. Denise deals with holiday tensions as she accepts her sexuality and faces the challenges of coming out to her family.
---

Grey's Anatomy: Season 2, Episode 9
Get a dose of medical drama, plus heartfelt friendship from your favorite medical show. In this Thanksgiving episode of Grey's Anatomy, Izzie works to prepare a Thanksgiving meal for everyone while Meredith and Christina sneak back to the hospital where Meredith helps Derek look after a man who awakes from a 16-year coma.
---

Friends: Season 5 Episode 8
Is it even Thanksgiving if you don't watch at least one holiday-themed episode of Friends? In this classic, the gang reflects back on their worst Thanksgivings while pigging out on Monica's huge feast. This episode also features arguably one of the best moments in Friends history involving Monica with a turkey on her head.
---
Modern Family: Season 6 Episode 8
Cue up this episode of Modern Family for some wholesome humor and typical shenanigans. Phil is cooking Thanksgiving dinner with the help of Luke, but Claire decides to make a back-up turkey in case they fail miserably. Jay and Gloria's holiday plans fall through, so they end up at Claire and Phil's for dinner. And Cam decides it's a good idea to make Lily wear a dress to dinner.
xx, The FabFitFun Team