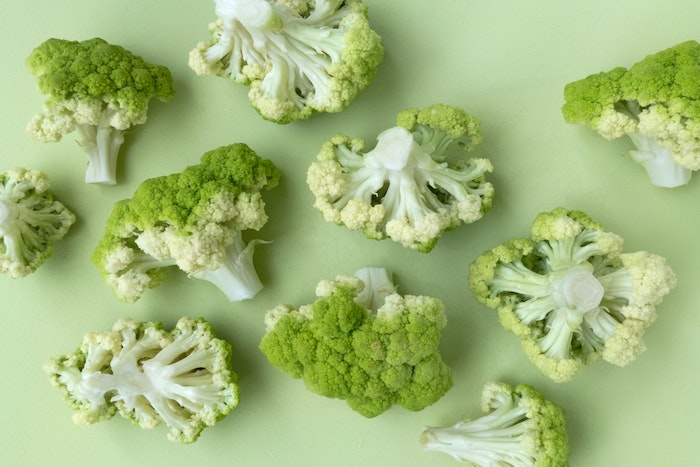 If you truly want to live your best life, it all starts with the nutrients you're consuming. Your diet has such a large impact on your well-being, and it can supremely affect your energy level and immune system — something that is especially crucial right now.
Did you know that eating a lot of processed foods can actually mess with your immune system? While ordering McDonald's via Postmates on the reg is tasty, it won't help you detoxify your body or set you up for the energy you need to thrive in your day-to-day.
That's why we've been flirting with this superfood, green powder phenomenon. The grassy compound mixes into your water to provide you with a green-hued product and a bounty of nutrients from ingredients like holy basil, milk thistle, mushrooms, apple fiber, blueberries, oat grass, chlorella, and literally so much more. It's detoxifying, revitalizing, and a great way to get your daily dose of greens.
Here are some superfood powders we're adding into our diet.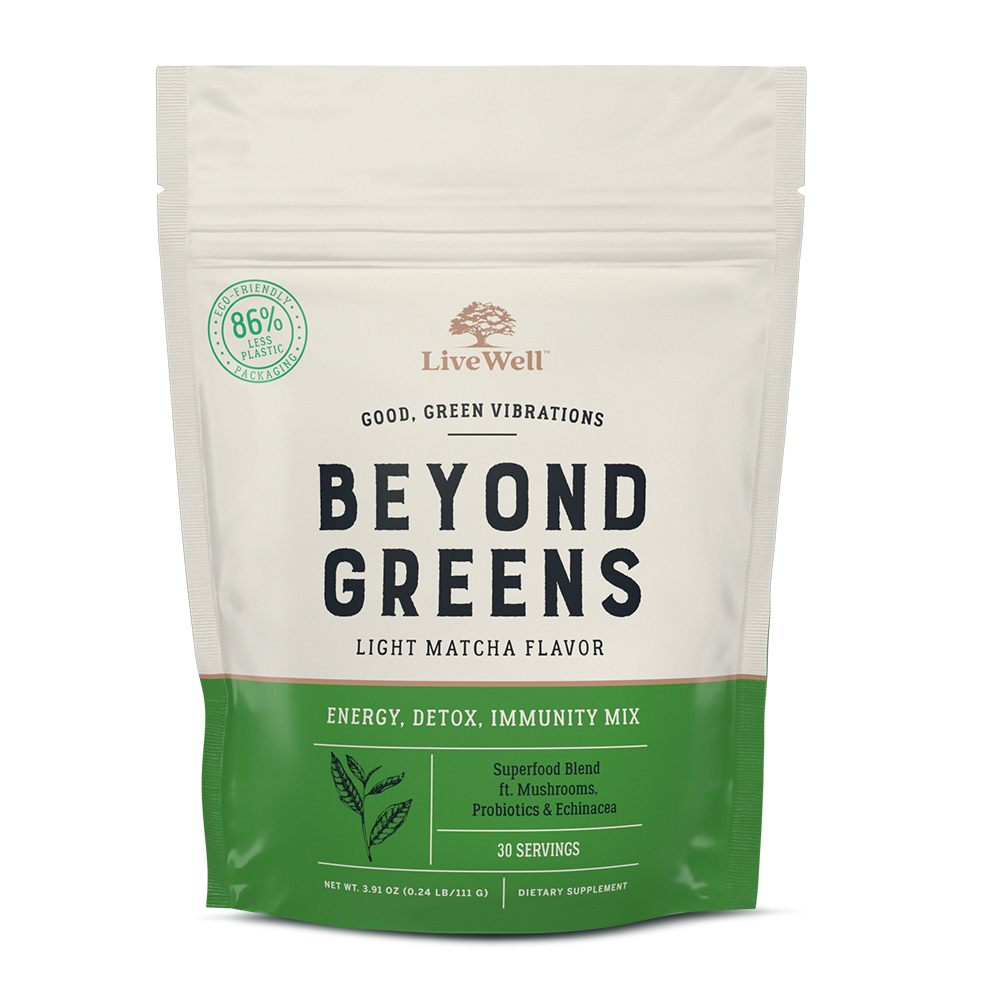 Have this packet of superfoods stocked and ready to go. It's made with safe ingredients, is super effective, and people love it. Beyond Greens is formulated with a potent mushroom complex, chlorella (essential for detoxification), and matcha for taste. It's also packed with a probiotic (yay, gut health!), and it won't cost you much.
---

A common ingredient among the best of the best superfood powders? Mushrooms (and lots of them). This trusted powerhouse of superfoods is full of mushrooms, probiotics, chlorella, and 72 other essential and nutrient-rich ingredients.
---

This powder makes sure you're getting your greens without all the fussy ingredients like artificial sweeteners, which are sometimes added to powders to make them taste yummy. In this bottle, you'll have access to 34 raw, organically grown, non-GMO greens. Even better, they dry their greens at the farm within an hour of harvesting to secure all the nutrients possible.
---

Who said you couldn't enjoy a little bit of life's greatest offerings just because you're committed to getting those greens? The contents in this container include all the greens and chocolate you need. Using this, you might experience improved digestion, healthier hair and nails, and more energy. It's packed with iodine, essential for thyroid health, and B12. Plus, the ingredients are 100% organic and non-GMO. Blend it with your morning smoothie and get a healthy start to your day!
---

Get a whopping two grams of plant-based protein, a variety of seven greens, and two servings of fruits and veggies in this tub of superfoods. These greens are sourced from a family farm and use a low-temperature dehydrator to make sure you get all nutrients you can out of each ingredient and use. There are no added sweeteners and the powder can be added to just about anything, anywhere.
We're always open to new products, so these suggestions are just a start. If you've got a superfood powder you'd love to share with us, let us know in the comments below!
xx, The FabFitFun Team