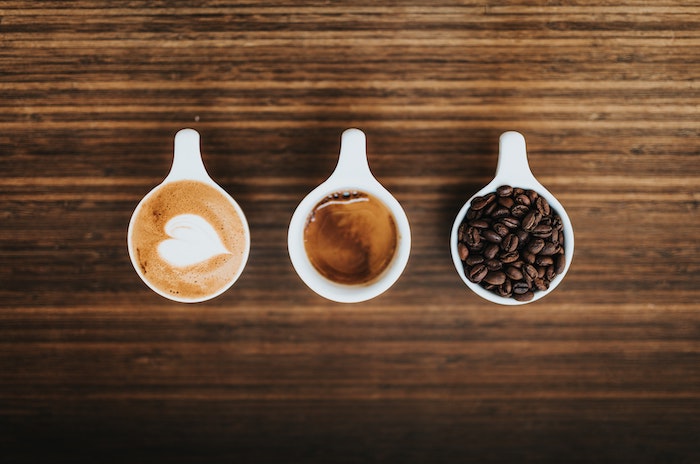 You and your morning coffee go together like Thelma and Louise, peanut butter and jelly, Frodo and Sam — and the list goes on and on. But if you're one of the unlucky ones, coffee can profoundly upset the gut and disrupt the digestive system.
While there's no hard evidence to back up that giving up coffee has benefits, drinking caffeine puts your body into fight-or-flight mode, which tends to cause heartburn, leaky gut, IBS, diarrhea, and constipation.
That's because coffee contains natural acids that increase in concentration with roasting and brewing. Our stomachs can often handle acidity, but too much acidity is cause for acid reflux and problems for the esophagus.
To deal with the demands of life without coffee is simply a travesty, so we're pointing you in the direction of some gut-friendly alternatives to and for coffee.
Get a quick fix from this nutrient-dense cup of goodness. Bringing Nordic traditions to your kitchen, Four Sigmatic aims to provide you with energy and a bounty of the most studied foods on the planet. With the Four Sigmatic brewing in your French press, you can experience reishi, lions mane, Chaga, and cordyceps mushrooms every morning. Specifically, the Chaga ingredient works to keep the stomach calm and the body well while the coffee and lions mane charge up your brain for a day of reading, working, exercising, and simply doing the damn thing.
---
It's no secret that this roast makes people feel alert and well each morning — so much so that customers would write in asking why and how they could feel so good when coffee is known for its acidic reputation. Lo and behold, this coffee has 70% less acid than any other roasted coffee, and seven times the antioxidant level of green tea. Also, Puroast believes that roasting is an art; therefore, they roast for quality, not just volume or speed.
---
This coffee brand agrees that health starts in the gut, which is why they made coffee that could boost your energy levels without upsetting your stomach. They're all about letting your gut flora thrive, and their probiotic and prebiotic work together like yin and yang to bring balance to your body. The Vitacup Probiotic Coffee is a mellow medium roast featuring good guys like aloe vera, a billion microorganisms, and essential B vitamins that guarantee a healthy digestive tract.
---
This coffee alternative offers organic ingredients such as cacao, masala chai, turmeric, Chaga, cordyceps, reishi, and lions mane. However, the Himalayan salt found in this blend is what helps to keep the digestive system flowing correctly. The geniuses behind the making of MUD\WTR™ look to these ingredients for their health and performance benefits. This coffee features one-seventh of the caffeine of coffee and the mud gives you natural energy. All you do is mix the mud with hot water and enjoy.
---
Chicory root is an excellent alternative to coffee. It satisfies that morning desire for something warm, gentle, and refreshing — but it lacks the caffeine. This makes for a wonderful alternative if you're trying to wean yourself off of caffeine or coffee in general. Chicory offers a rich abundance of inulin, a soluble fiber that aids in digestion and maintaining a healthy gut through the growth of beneficial bacteria. You can brew chicory root just as you would your favorite coffee and enjoy it just the same.
Your morning routine doesn't have to leave your stomach feeling wonky. Enjoy your favorite wake-up rituals with the help of these gut-friendly coffee and coffee alternative products.
xx, The FabFitFun Team