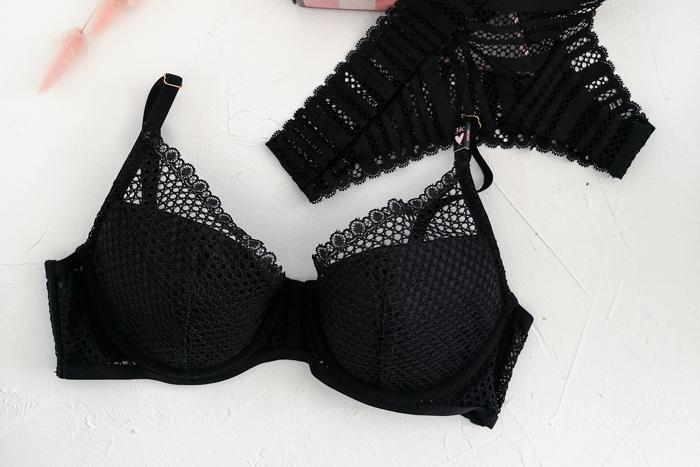 Feature Image by Uliana Kopanytsia
You might have automatically started wearing a bra around the time other girls did, not realizing you had the choice not to wear one at all. But, of course, bras are by no means mandatory. 
Why, then, have so many of us been told to wear one? Can it do any harm not to wear a bra?
The pros of going braless
If you're concerned that foregoing a bra could lead to breast sagging, you may be surprised to learn the findings of one French study that tracked changes in 320 women's breasts over 15 years: Women who wore bras experienced more breast sagging than those who didn't. 
Going braless can have a number of other advantages as well, like reducing sweating and preventing skin irritation or breakouts, says Lina Velikova, MD, Ph.D., medical advisor at Supplements101. 
So, should you never wear a bra?
Still, wearing a bra might be the best choice for some women. If you have larger breasts, for example, you might be uncomfortable without one. Or, if you have really sensitive nipples, wearing certain clothes might cause them to chafe without a bra, says Nicole E. Williams, MD, an OBGYN at the Gynecology Institute of Chicago.
Additionally, when you're exercising, wearing a bra can prevent potential nerve or ligament damage, says Tamika K. Cross, MD, an OBGYN at Serenity Women's Health.
Make sure you wear the right bra
It also matters what kind of bra you're wearing. Bras with underwire, in particular, can dig into your skin, causing thickening or discoloration of the skin and tenderness under the breasts. "If you are going to wear a bra, make sure you get the right size — bras that are too tight will do this more," says Williams.
Sizing is especially important if you're breastfeeding, as overly tight bras can lead to clogged ducts, says Kathy Murphy, pediatric physician assistant and lactation consultant with SimpliFed. 
At the very least, it's good to sleep without a bra. "If you wear one too much, you're not really allowing your back muscles and neck muscles to really be able to fully develop," says Cross. "If you're always wearing a bra, it can injure your rib cage, especially with the underwire."
The bottom line
Mostly, though, it all boils down to what you prefer. "I advocate comfort above all, however, you may choose to be," says Williams. "There are so many other things about being a woman that are uncomfortable. Feeling bound up by an ill-fitting bra should be the least of our worries."
xx, The FabFitFun Team