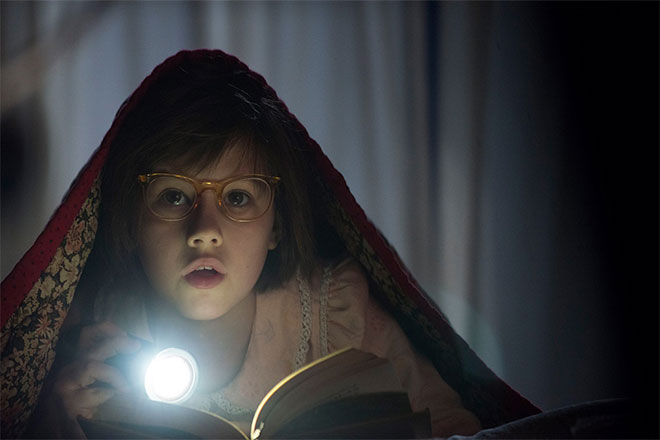 Photos courtesy of IMDB
It's unofficially time to break out the sandals! Warmer weather is here and we can't wait for long summer nights filled with drive-in movies, popcorn, and quality time with the gals.
We're especially stoked for blockbusters that just came out or have yet to come out this summer — check out our list of the season's most anticipated flicks.
Neighbors 2: Sorority Rising (May 20)
The cast of Neighbors returns with a few new friends in the hilarious sequel Neighbors 2: Sorority Rising. This is a must-see for no other reason but a shirtless Zac Efron.
---
The Nice Guys (May 20)
Russel Crowe and Ryan Gosling bring their A-game in The Nice Guys. Set in 1970's Los Angeles, the film brings a little violence and a lot of humor. Audiences and critics agree that The Nice Guys is a hit so be sure to get your tickets while you still can.
---
Alice Through the Looking Glass (May 27)
A fantastical twist on a traditional fairy tale, Alice Through the Looking Glass is the sequel to Tim Burton's 2010 rendition of Alice in Wonderland. The film brings together an all-star cast, including Johnny Depp, Helena Bonham Carter, Anne Hathaway, and Sacha Baron Cohen.
---
X-Men: Apocalypse (May 27)
The X-Men franchise returns with a star-studded cast including Jennifer Lawrence, James McAvoy, Olivia Munn, and Michael Fassbender. The film had a great opening weekend, which is a good indicator that this is a must-see for the summer.
---
Me Before You (June 3)
Watch out Nicholas Sparks, there's a new sheriff in town. In case you missed it, Me Before You is the movie trailer that has us feeling all the feels. Starring Emilia Clarke of Game of Thrones and Sam Claflin from The Hunger Games, Me Before You is definitely going to have you reaching for the tissue box.
---
Finding Dory (June 17)
Finally! After 10 years in the making, the story of Finding Nemo continues with Dory and other sea friends in the much anticipated sequel, Finding Dory. #ellenforpresident
---
The BFG (July 1)
Roald Dahl's classic, The BFG, takes on the big screen in a very big way. Directed by Steven Spielberg, this animated film is set to be a family favorite.
---
The Legend of Tarzan (July 1)
Disney's Tarzan takes a turn for the "oh sh*t!" in the live-action remake, Legend of Tarzan. It's looking to be a little darker, scarier, and sexier, starring Alexander Skarsgard as a vine-swinging Tarzan and Margot Robbie as the damsel in distress, Jane.
---
Mike & Dave Need Wedding Dates (July 8)
Zac Efron, Adam DeVine, Anna Kendrick, and Aubrey Plaza team up in what's expected to be a comedic hit for male and female audiences alike. Again, we're expecting Zac to be shirtless so we've already bought the pre-sale tickets.
---
Ghostbusters (July 15)
This summer, Ghostbusters got a makeover and it's said to be younger, sexier, and freaking hilarious. This remake of the '80s hit stars an all female cast, including Melissa McCarthy, Kristen Wiig, Kate McKinnon, and Leslie Jones.
---
Bad Moms (July 29)
Fan-favorites Mila Kunis and Kristen Bell team up in a hilarious portrayal of the the trials of motherhood. Joined by comedic forces like Kathryn Hahn and Christina Applegate, Bad Moms is bound to give you a case of the LOLs.
---
Suicide Squad (August 5)
Joining the ranks of the Batman and Superman franchises, DC Comics brings you the story of an unlikely team of antiheroes. The Suicide Squad brings together cast members like Will Smith, Margot Robbie, Jared Leto, Viola Davis, and Cara Delevingne for one of the most talked about releases of the season.
Which movies will you be seeing this summer? Let us know in the comments below!
xx, The FabFitFun Team