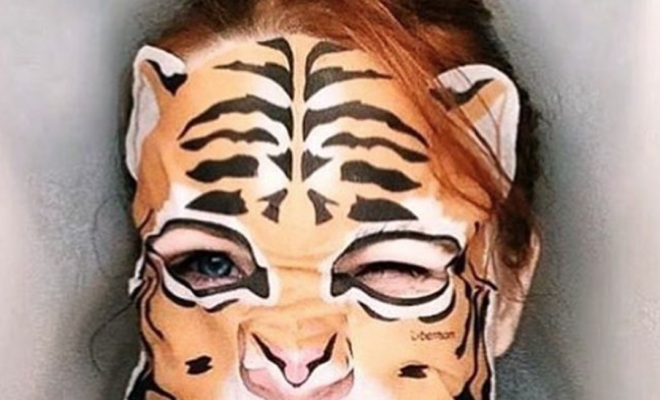 Korean_Market_Perm
Korean sheet masks are taking over the beauty world this season, one Halloween character at a time. Yes, it's true. Brands are taking it to the next level by creating masks that work skincare wonders — and look like animals, skulls, and gulp, even creepy clowns.
If you're staying in to hand out candy (and sip on wine), you might as well celebrate in style. Check out our current favorites below, and happy Halloween!
Isshindo Honpo Marvel Sheet Mask Pack $20
Calling all Marvel comic book fans. You can now dress up in Iron Man and Captain America sheet masks, all while reaping skincare benefits. While they may fool you, they're actually chock full of vitamins and collagen.
---
Pure Smile Sugar Skull Nightmare Art Mask $11.45
Celebrate Halloween and Day of the Dead with these fun sugar skull sheet masks. Seriously, indulging in a sheet mask just got that much more fun.
---
Berrisom Black Rice Horror Mask Skull Sheet Mask $3
For a little trick or treat action, put on one of these spooky skull sheet masks and hand out candy to your neighborhood kids. They'll get a kick out of it — plus, you'll get great looking skin, too. Bonus: pop the mask in the fridge half an hour before applying for the ultimate de-puffing experience.
---
Patchology FlashMasque Illuminate Lace Print 4-Pack $30
For a more sexy sheet mask costume, we suggest this sexy lace mask from Patchology. In just five minutes, expect hydrated, radiant skin.
---
Holika Holika Baby Pet Sheet Mask Set $6
Looking for a sheet mask that mimics a cat, pug, baby seal, or panda bear? Well, you're in luck. Cause there's a 4-pack sheet mask set for that. Both cute and creepy at the same time!
---
Pure Smile Art Mask Funassyi $6.49
Better yet, you can be a smiley face emoji with this sheet mask. It's infused with milk, green tea, collagen, hyaluronic acid, and vitamin extracts, that will have your skin gorgeous and glowing within minutes.
---
Berrisom Horror Mask Set $28.90
If your beau really wants to join in on the sheet mask fun, we suggest this "horror" set, which includes five cringeworthy clowns and five skulls. Take turns or sheet mask together. Whatever the case, expect smooth skin.
xx, The FabFitFun Team