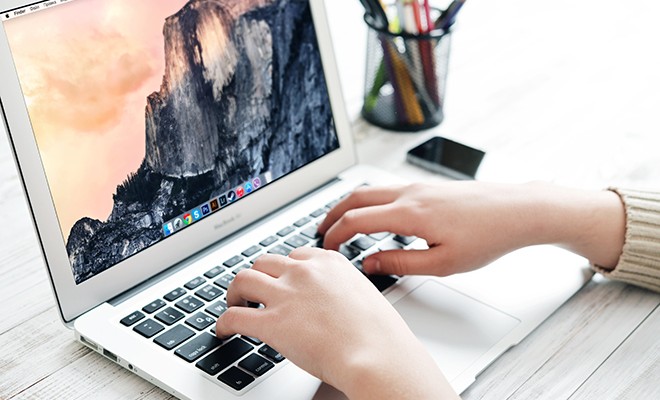 A new MacBook design could be in the works.
Rumors are swirling that Apple may be unveiling a new MacBook at their event this Thursday, which would be the first redesign in four years. While Apple has yet to confirm these rumors, Mashable reports that the redesign would include a new 13-inch MacBook, and new 13 and 15-inch MacBook Pros.
The MacBook Pros could also include an OLED touchpad to replace F1, F2, etc., or basically a touchscreen portion that would adapt to what you're doing on your computer at the moment.
Tune in on Thursday, October 27 at 1 p.m for Apple's official unveiling.
xx. The FabFitFun Team