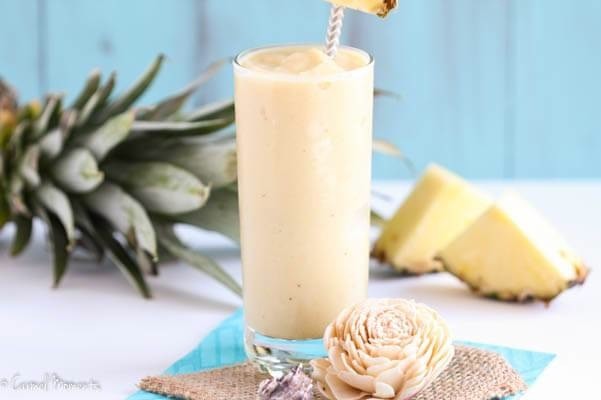 Memorial Day weekend is on the way, which means summer is right around the corner — hence, bikini season.
Whether you've been sticking to your clean eating or not, we know that these next few weeks are all about light and healthy meals so that you can slip into that suit and feel sexy.
We're filling up on cold, creamy, and nutritious smoothies that taste good on the lips and are friendly to the hips. From chocolate banana to carrot cake, you'll be sipping on these smoothies all summer long.
Chocolate Banana Smoothie
Nobody can say "no" to chocolate and banana. This delicious, hearty smoothie is one that will stick to your ribs and flatten your abs. With bananas, blueberries, almond butter, and chocolate, we know this will be the perfect meal replacement or filling snack to slim you down.
---
Beauty Smoothie
While we love avocado toast, we're trying out the green fruit in a different recipe. This beauty smoothie has our favorite healthy fat, banana, and spinach, making this one vibrant blend that not only is good for the bikini bod, but also great for the face!
---
Piña Colada Smoothie
Do you like piña colada? While this may be sans rum, we're still digging this pineapple coconut beverage — which will fill you up instantly.
---
Anti-Bloating Smoothie
This anti-bloating smoothie has all the right ingredients to de-bloat that belly so you can strut down the beach. With cucumber and ginger, we're sure this will be a repeat all season long.
---
Coconut Vanilla & Almond Butter Smoothie
Loaded with healthy fats, this delicious smoothie will keep you full without feeling overly stuffed. The tasty combo of coconut and almond butter creates a deliciously simple smoothie.

---
Healthy Carrot Cake Smoothie
Craving dessert? This carrot cake smoothie is a healthy way to kick that sweet tooth to the curb.
xx, The FabFitFun