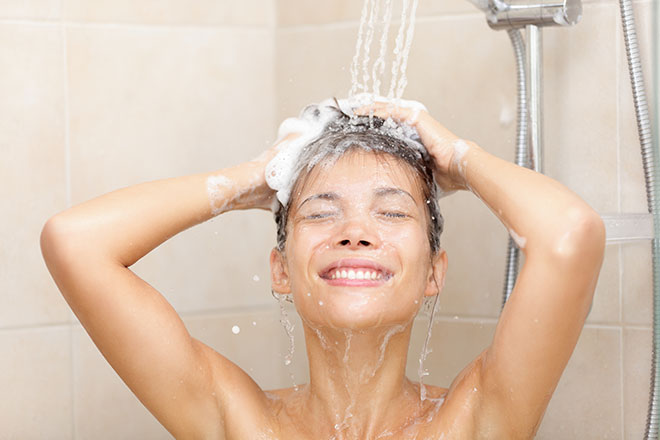 An apple a day keeps the doctor away, but what do daily showers promise? Though conventional wisdom heralds showers as the crowning element of personal hygiene, there's been some scientific buzz to the contrary.
Some studies show that steady exposure to hot water actually does more harm than good since your body is (quite literally) a well-oiled machine. Too much wet heat can dry its natural, lubricant layers and there are tons of healthy bacteria on your skin that don't need to be washed away.
Instead, target problem areas like armpits and—ahem—down under with a damp, soapy washcloth or a cleansing towel (we like the organic line by Acure) and voila — you save time and water!
However, there are a few exceptions. After heavy cardio, you should quickly rinse your body to eliminate any post-workout sweat — keep it under ten minutes and avoid scalding hot water. And if you absolutely have to rub-a-dub-dub on the daily, try toning the temp down to lukewarm and using emollient body washes (like this shower gel by Alba Botanica). These small tweaks can stave off irritated skin conditions like eczema and dermatitis.
And finally, try air-drying if you've got the time since wiping down with a towel can further irritate your skin.
xx, The FabFitFun Team