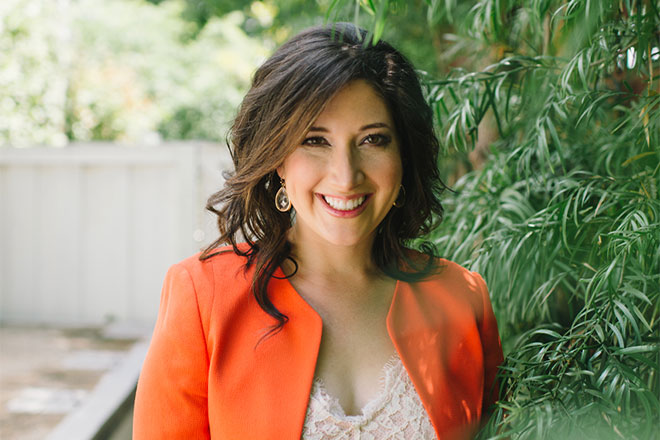 Mom, successful entrepreneur, bestselling author, Emmy nominee, angel investor on Quit Your Day Job — how does Randi Zuckerberg do it all? Well, we definitely know she's doing something right.
Zuckerberg previously held a high position at Facebook and even founded her own media company called Zuckerberg Media. She is passionate about technology, business, and entrepreneurship and is inspiring women everywhere to make a place for themselves in these mostly male-dominated industries.
She's also a huge advocate for women's equality in the workplace and giving women, especially new mothers, the courage and audacity to be confident in their respective careers. We were able to catch up with Zuckerberg to delve further into these issues and how women can work to change that.
What do you find are the biggest struggles women face in the workplace?
Speaking up for yourself. I think men do a great job of taking credit for things and letting everyone know that they did a great job. Women tend to be less comfortable in bragging about themselves and taking ownership for a job well done.
How do you think women can feel more comfortable in taking ownership of their success?
One key would be to find a group of women within your workplace or in a field that's related to yours who can help brag for you when you feel uncomfortable doing it yourself. You'll return the favor, and that way you get the amplifier effect — you never come across as egotistical.
As a mom, what do you think employers need to do better for mothers in the workplace?
I love how we are more accepting of remote workers. [However], I'd love to see more employers be conscious of remote workers and allow more "work from home days." One other thing I think employers can do, especially [for] new moms, is requiring dads to take paternity leave. [Then] everyone takes leave — men and women.
There are many young women who have become more outspoken for gender equality (Emma Watson, Jennifer Lawrence). Is there anyone in particular who's inspiring you now?
I'm personally obsessed with Amy Schumer. She's an awesome voice and has a very fresh way of taking some of these gender equality issues and putting it out there in a way that's hilarious and very impactful. She's an extremely effective advocate.
You're obviously an amazing business woman, but have you ever been undermined by someone because of your gender?
All the time. When I first got out to Silicon Valley, I walked into one meeting and the people looked very visibly disappointed that I was a young woman. I could tell they thought Randi was a boy and were [expecting to meet] with a man. I've had many experiences where I'm the only woman in the room and I've had to speak more loudly and be more vocal in order to be heard. But in the end, it feels worth it to me because Silicon Valley seems to be a better place for women than when I started there.
xx, The FabFitFun Team