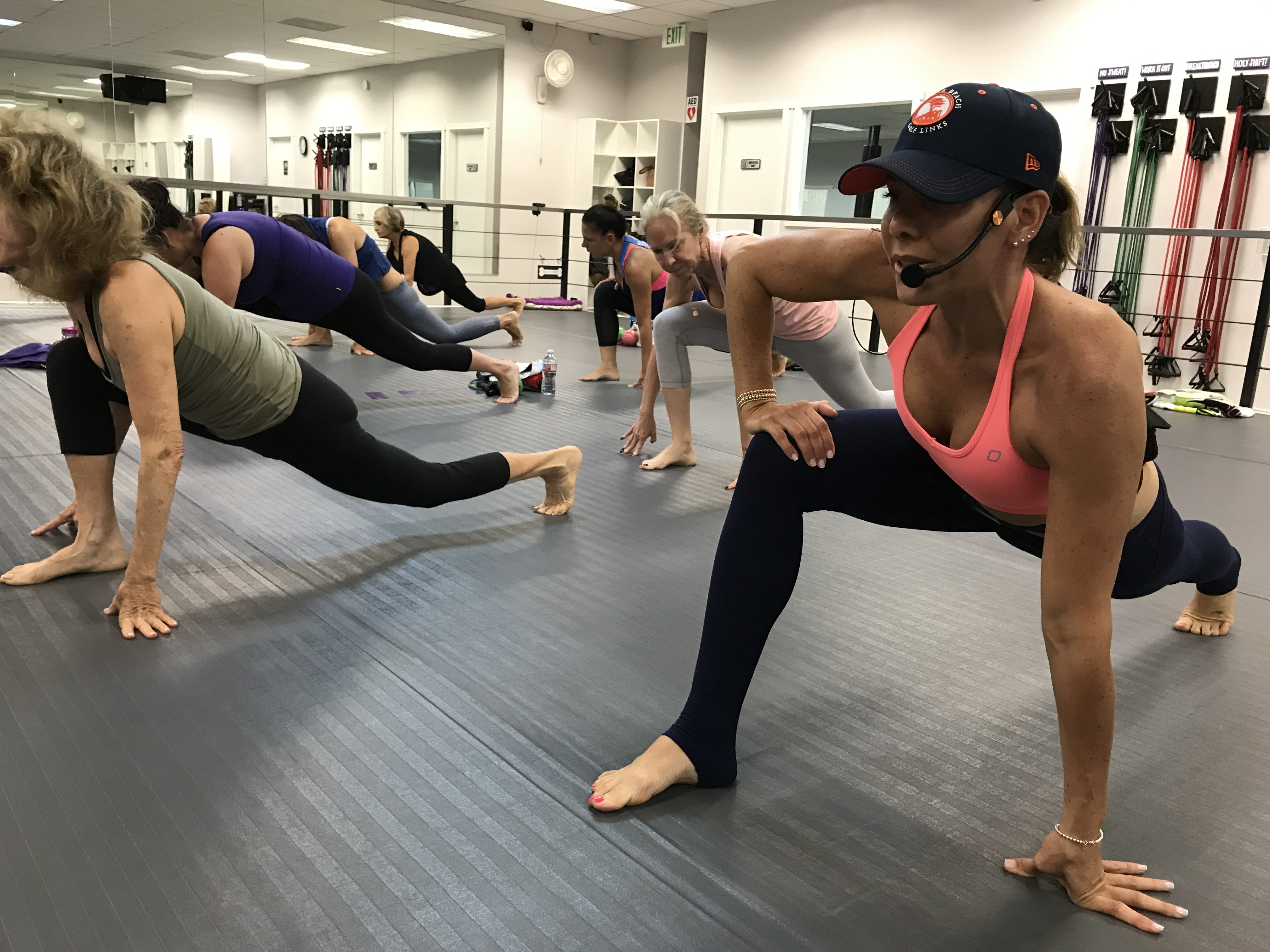 Stuck in a rut doing the same ol' routine day in and day out? Maybe all you need is a SHIFT.
Created by Dana Perri, one of the most sought-after celebrity trainers, SHIFT is L.A.'s first and only spring floor circuit workout studio (meaning there's less stress on your joints!). The high-energy, low-impact, full-body workouts are designed to create a lean and strong physique, all while helping you center your mind, hone in on your intentions, and go after your goals.
Ready to shift your mindset and transform your body for good? You can try out Perri's famed workouts right from home on FabFitFunTV now. But before you get sweatin', check out what the fitness guru had to say about her unique workout method, what you should expect, and some of her most memorable client success stories (hint: it's an Oscars winner!).
What makes your workout method unique?
The dynamic classes at SHIFT are designed to create a lean and strong physique by combining cardio and strength training into high-energy, low-impact, full-body workouts. Each class is uniquely tailored to honor your own body and individual strengths. L.A.'s first and only spring floor circuit workout studio will test your limits, encourage optimum physical performance, and reward you by feeling stronger, healthier, and more centered. The spring floor lessens the impact on your body while giving you a higher calorie burn.
What are people most surprised about when they first try your workout?
SHIFT isn't just a workout class, it's also a tool for greatness. At the core, we are an incredible community that welcomes kindness, encouraging words, and high-fives in a fun, safe, and non-competitive environment. The full-body choreographed routines will leave you sweating, smiling, and wanting more.
What's one thing you hope clients take away from your workouts?
SHIFT classes are designed to give you strength training and cardiovascular training all at the same time. The well-choreographed classes leave you feeling balanced, flexible, and strong.
What's your favorite part about helping people get into shape?
Honestly, it's watching their whole life change in the process. I don't believe in dieting because it often leaves people disappointed. I always say I take an artistic approach to fitness and that means the mental connection always comes first. Once the choice is made, then the real changes begin — first the mind, then the body. I feel grateful to be a guide in helping my clients understand it's not about losing weight…it's about changing your life!
Any client success stories?
I've been very lucky to have many client success stories, but my favorite to date is when I worked with Academy Award winner J.K. Simmons. When we started training together he weighed 241 pounds and was in the worst shape of his life. In less than a year, with hard work and dedication, he got down to 175 pounds. When he was filming Whiplash (the role that won him an Oscars), we focused a lot on nutrition as well. Now, he takes SHIFT classes and personal training sessions with me six days a week (he's truly an inspiration!).
How do you motivate yourself to work out when you're not in the mood?
I always choose workouts that make me feel strong and inspired. I love running, high-interval circuit training, and hot yoga. I make sure the environments I put myself in are positive. I switch up my routine weekly to stay motivated. If I wake up tired or in a bad mood, I choose to move my body anyway. "You will never regret a workout!"
xx, The FabFitFun Team