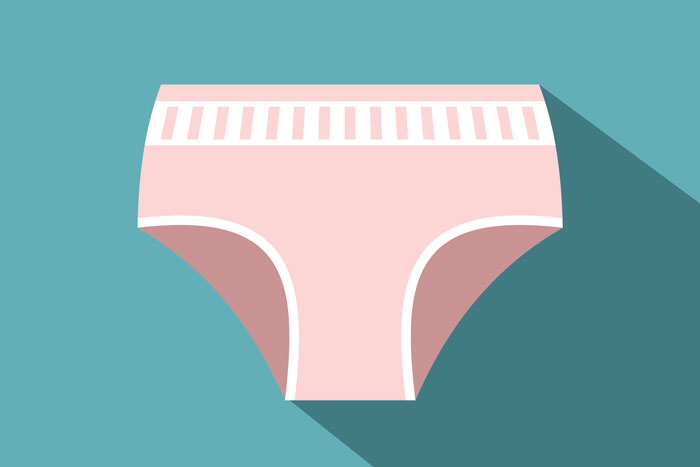 You've probably tried sheet masks, mud masks, and peel masks for your face, but one mask you probably have yet to try is a vaginal sheet mask. Yep, Two Lips Blackout Activated Charcoal Mask is a vaginal sheet mask that's formulated with infrared activated charcoal, chamomile, and white licorice to boost lymphatic drainage, detoxify, and brighten the vulva skin.
But, of course, you're probably wondering if a sheet mask for your vagina is really necessary. We break down everything you need to know below.
What exactly is it?
It's pretty much what it sounds like — a sheet mask for your vagina. The idea of a vaginal sheet mask stems from the idea that the vulva is just as important as your skin everywhere else. The Two Lips Blackout Activated Charcoal Mask features a pH-balanced formula that's free of alcohol, parabens, petrochemicals, and sulfates, so it's safe to use on the sensitive area. Each mask is packed with about half a bottle of serum and works through a four-step process to detoxify with charcoal, soothe with plant extracts, brighten with white licorice, and hydrate with aloe vera.
How do you use it?
Start by washing and drying your vulva, then use a mirror to apply the mask over the entire area. Leave the mask on for 15 minutes before gently removing it. Two Lips recommends using the mask for five consecutive days for best initial results, then using it weekly after that.
What are the risks?
The vulva is a very sensitive area of your body, so it's important to use any vaginal products with caution by checking the ingredients list. "Using a product on the vulva can be risky," Lily Talakoub, a board-certified dermatologist tells Allure. "Allergic reactions are common given the thin lining of the skin, the decreased mucosal barrier, and the sensitivity of the area. Plus, dampening the area can increase the risk of yeast infections." Two Lips also advises against using Blackout if you're pregnant or breastfeeding as it contains highly potent organic essential oils.
What do you think about vaginal sheet masks? Weigh in below in the comments!
xx, The FabFitFun Team