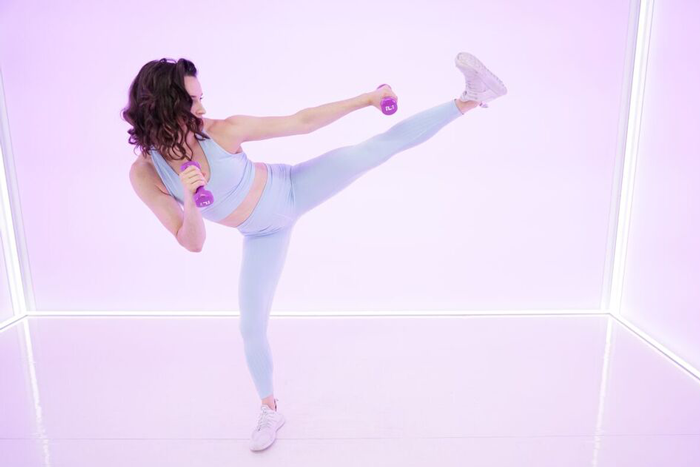 FALL 2018 FABFITFUNTV PARTNER
Getting out the door is half the battle of a workout, but what if there was a way to bring the workout to you? With obé fitness' live streams and on-demand fitness network, you won't have an excuse to skip a workout again.
Whether you choose from dance cardio, sculpt, yoga, strength, or HIIT, obé fitness broadcasts over seven hours of live programming every day. Each at-home class is up to 28 minutes long, taught by New York's most elite instructors, and requires no equipment. Plus, you can access exclusive obé fitness workouts right now on FabFitFunTV (if you're not a member yet, sign up here!).
Meanwhile, read our interview with Ashley Mills and Mark Mullett, co-founders of obé fitness, as they share what inspired them to start the live stream fitness service, how they stay motivated during a tough workout, and what they love most about helping people reach their fitness goals.
How did you first discover your love for fitness and health?
There's nothing better than the feeling of an incredible, effective, uplifting sweat sesh led by an amazing instructor. We try to find the opportunity to work out every day, but that whole work-life balance thing makes it tricky. We always wanted a solution to work out whenever we wanted, wherever we wanted, and we wanted an at-home workout that didn't feel like an at-home workout. Enter obé fitness!
What's one thing you hope clients take away from your workouts?
We want all our members to feel good — to feel sore while smiling and ready to conquer the day. We're all so busy, and, sometimes, life can get in the way of making the necessary time to take care of yourself. We've created obé fitness to help make "me" time easier to find, whether you're tuning in for an hour of live classes in the morning, or doing a quick eight-minute express class. Ultimately, want all our members to feel good about the work they've put in and for making the commitment to healthy living.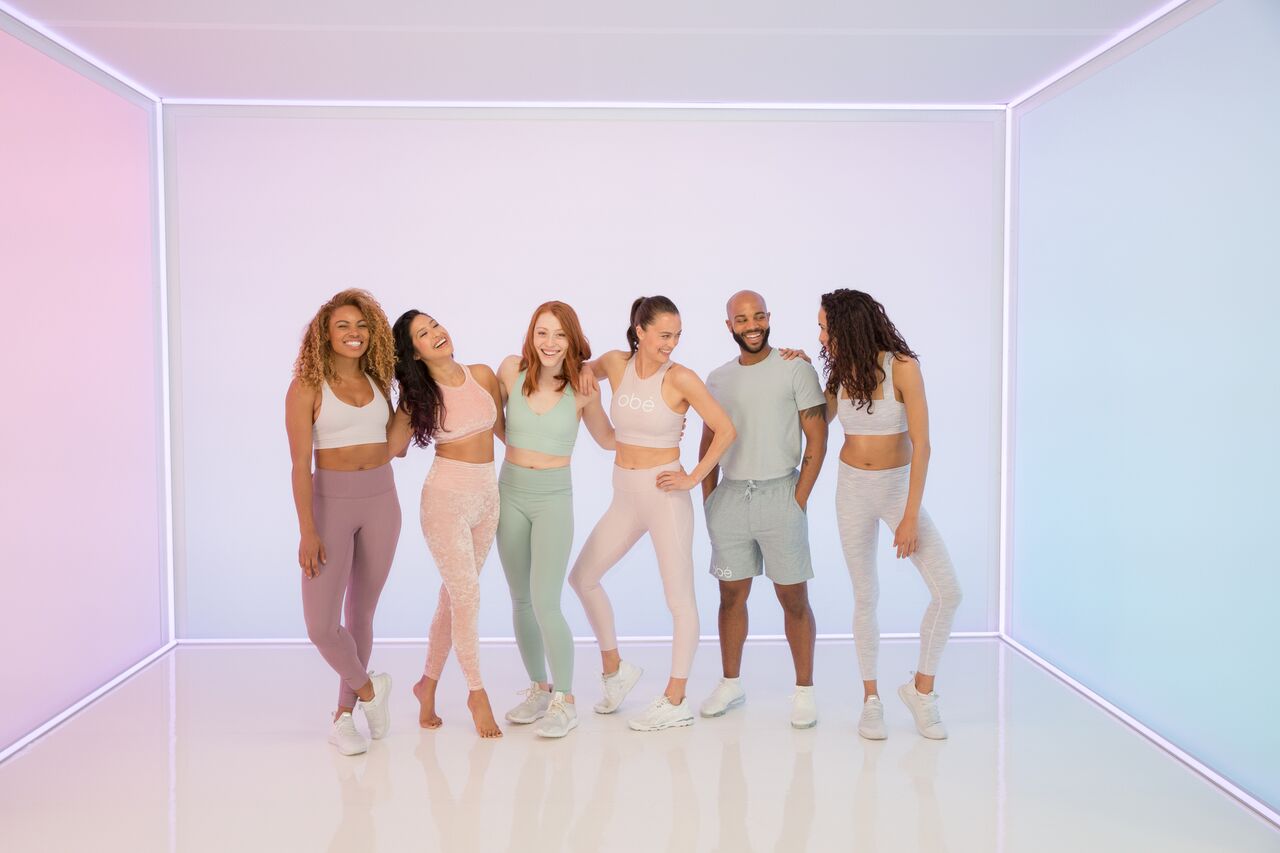 What's your favorite part about helping people get into shape?
Nothing makes us happier than hearing from members who have really connected with and established a new routine with obé fitness. Hearing that they feel stronger, healthier, and happier is the most rewarding.
How do you motivate yourself to work out when you're not in the mood?
We look to our members! Seeing all of the sweaty selfies that our members tag us in every day or reading the emails and messages we receive really motivates us to get our own workout in after a long day at the office. We want to be the best version of ourselves at all times. It's a journey, and it's never perfect, but we're on a mission!
What inspired you to start a fitness training program?
We strongly believe that incredible fitness, talent, and experiences shouldn't be limited to a privileged few and that working out at home doesn't need to be a boring experience. Working out with obé fitness at home is efficient, effective, and something to look forward to!
xx, The FabFitFun Team