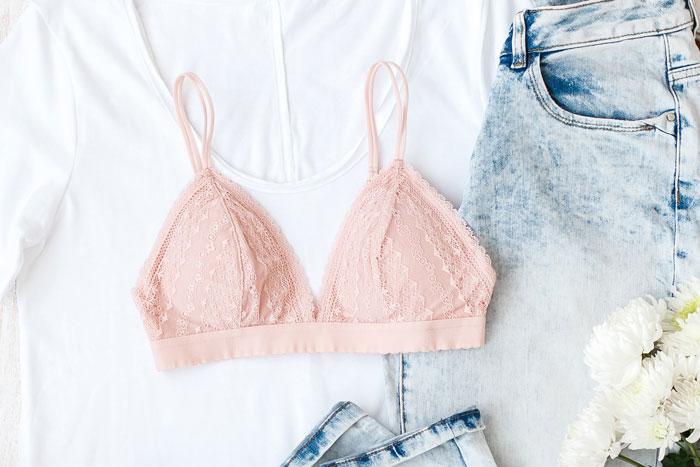 Every woman has a go-to bra — you know, the one that you always reach for even though you have plenty of others in your drawer. Well, to ensure you can wear your beloved bra for years to come, there are a few washing tips you should follow.
Below, we share the right way to wash your bra:
Washing by hand is always best
You should always try to wash your bras by hand. First, dab any stains with gentle detergent and water, then give it a gentle scrub. Let your bra soak in the soapy water for a few minutes before rinsing and patting it dry, then set the bra on a towel to air dry completely.
Wash on a gentle, cold cycle
If hand washing isn't an option, then wash it in the laundry on a gentle, cold cycle — it's the closest thing to a hand wash you can get. Suzanne Barton, executive vice president of design and global merchandising at PVH says, "Don't forget to hook your bra and place it in a sturdy mesh bag to protect straps from stretching and hooks from snagging other clothes." We recommend putting your bra in The Laundress Mesh Washing Bag and avoid washing your bras with heavy items like denim, towels, hoodies, and blankets as this can distort the shape of your bra.
A little detergent goes a long way
You don't need a lot of laundry detergent to get your bra clean. In fact, you only need a teaspoon to a tablespoon at most! Stick with light, gentle detergents as anything more potent can wear out your bra faster.
Always air dry
You should always leave a bra flat on a towel to air dry or hang it on a clothing line or drying rack. Barton suggests, "To keep the shape and elasticity, always hang bras to dry by the center gorse (the piece in between the cups). Avoid hanging bras to dry by the straps as the wet cups will weigh the garment downward. Don't ever wring out wet bras!"
xx, The FabFitFun Team