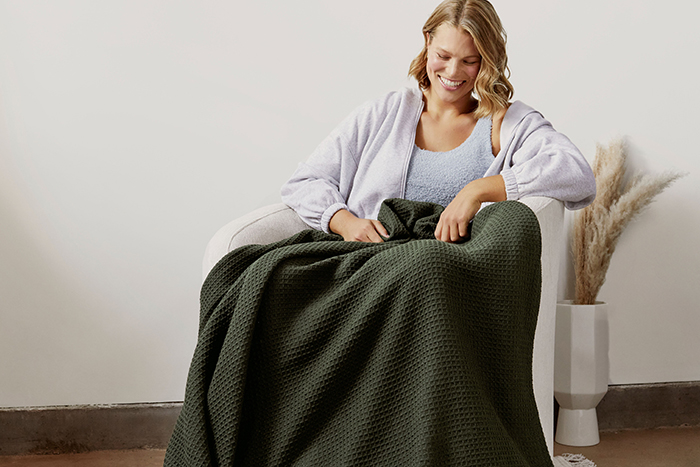 Self-care is a buzzword nowadays, but in reality, it's extremely important for our mental and physical health. Everyone needs to slow down once in a while; to do what they want to do versus what they have to do. 
Relaxing, recharging, and giving your body, mind, and spirit a chance to reset is essential to being your best self. Everyone has their own form of self-care, whether it's running, reading, meditating, or watching television. Whatever it is, do a lot of it! 
The best time for self-care? When you have time, especially on a long weekend. If you are looking for some self-care ideas for the three-day weekend, we rounded up the best activities to unwind and give your mind a break featuring goodies from the Fall Box!
Cook something delicious
Whether you whip up comfort food like soup or stew in the Golden Rabbit Cobalt Swirl Small Dutch Oven, or something sweet, cooking can be an excellent form of self-care.
Try a new wellness ritual
Nourishing your body from the inside and out is a great form of self-care. Whether that's introducing new vitamins or supplements into your system, like the Dose & Co. Pure Collagen, or trying a new workout, creating wellness rituals can improve your mental health as you condition your mind and body to adopt these new healthy habits.
Establish a skin care routine
Beauty routines have the ability to really make you feel grounded and present. Not only can it be a form of meditation if you treat it as such, but it's also great that you're actively treating doing something to improve your skin. We like to use the extra time to apply a face mask, like the Purlisse Pumpkin + Ginger Mud Mask. It's a great fall-themed mask that will firm skin, unclog pores, and address uneven skin texture. In the morning, follow up with a nourishing balm, like the True Moringa Shea & Moringa Balm, for extra hydration and nourishment. Your skin will thank you! 
Read while cozied up with a blanket
Getting lost in a book is a great way to relax your mind and body, while also feeling semi-productive. And there is nothing better than catching up on your latest read, especially snuggled under a cozy blanket, like the ARHAUS® Waffle Knit Throw Blanket.
Meditate 
Meditation is a beautiful form of self-care. It teaches you so much about being alone with your mind, body, and spirit. It's also helpful in learning more about your moods, anxiety, and how to cope when life throws something unexpected your way. Even if you don't deal with any anxiety or moodiness, meditation can even help with your confidence and self-esteem. The best way to meditate? Lower the lights in your room, light your ARHAUS® Copper Evergreen Candle, and find a practice that works for you. 
What are some self-care things you're going to do this weekend? Let us know in the comments below!
xx, The FabFitFun Team
Psst! You can find the goodies mentioned above, plus more in the Fall Box! If you're not a member yet, sign up today so you don't miss out on seasonal boxes filled with the best products in beauty, fitness, and lifestyle, member-exclusive sales, and more. Use code GOODIESGALORE at checkout for $10 off your first box.
To get the most out of your box products, make sure to check out the Members Only page.