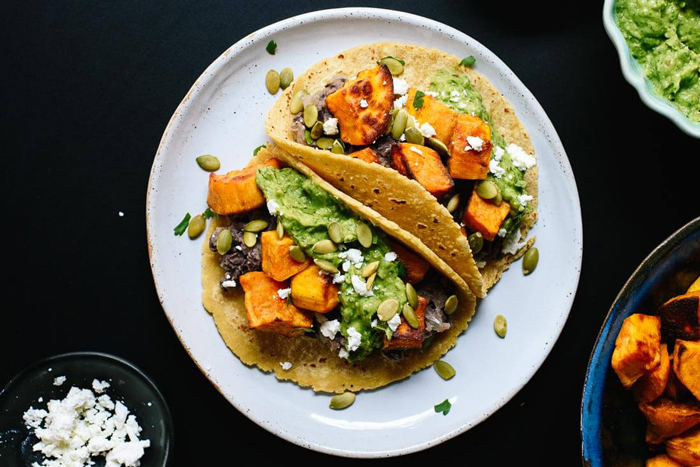 Feature Image by cookieandkate.com
The leaves are changing, the temperatures are dropping, and the holidays are quickly approaching. With all the seasonal changes, it's the perfect time to freshen up your kitchen pantry and fridge. Sumptuous and filling meals require a little expertise in the kitchen (or at least the willingness to try), but the first step is stocking up on in-season fresh vegetables, fruit, and grains. 
Check out this season's produce and ideas for what to make this fall:

You probably have never thought about pairing apples and eggs, but after you try this fall-theme frittata, you'll be left speechless by this impressive and unexpected flavor combination.
---

This side salad mixes roasted walnuts, a citrus vinaigrette dressing, arugula, and shallots with beets as the lead ingredient. One quick hack: use precooked beets to make this recipe easier to make!
---

This classic casserole recipe is chock-full of fresh broccoli. The homemade cream sauce and bread topping make this dish a delicious comfort food perfect for the fall.
---

This recipe is a happy medium between healthy and nutrient-packed, plus amazing flavor! Nothing about this salad recipe is boring. Add kale, apples, Brussel sprouts, and broccoli (just to list a few ingredients) to make this salad and balance out all those decadent dishes you'll be eating this fall.
---

This savory mushroom burger recipe only requires five ingredients: portobello mushrooms, olive oil, balsamic vinegar, tamari, and salt and pepper to taste. You can top the burger off with whatever toppings you prefer — and voila, dinner is served!
---

These tacos will take your Taco Tuesday to a whole new level. The pairing of the roasted sweet potatoes, the spicy black beans, and the avocado pepita dip is delicious.
---

Zucchini is such a versatile vegetable, and in this recipe, they are the shining star. These zucchini roll-ups are gluten-free, dairy-free, and grain-free. The bolognese sauce is the foundation for this creamy and rich dish.
xx, The FabFitFun Team