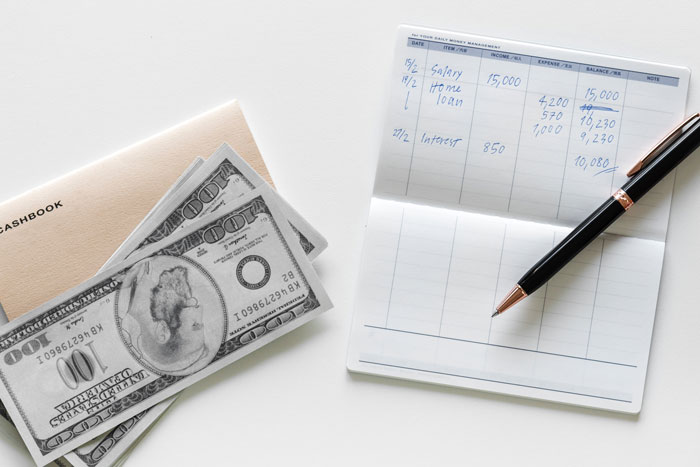 Feature Image by rawpixel.com
Whether it's about true crime, celebrity gossip, or dogs, it seems like there's a podcast for just about everything these days.
One of the more useful topics, though, is finance. If you're looking to get your money in order, turn to these trusted podcasts for help (it'll help you manage money like never before!).
Bad With Money
We love this podcast so much because the host, Gaby Dunn, isn't a money expert — and neither are we. Instead, Gaby reaches out to experts to help all of us better manage our money.
Girlboss Radio
Sophia Amoruso is a powerhouse encouraging women to be a #girlboss. Now, she's even helping us manage our money so aspiring entrepreneurs can learn a thing or two from the original lady boss herself.
Listen Money Matters
Hosts Andrew Fiebert and Thomas Frank interview some of the best brains in the financial biz to help you get a grip on your personal finances and understand it better. You don't have to worry about indecipherable financial jargon because the hosts and guests break down their tips to make it as applicable as possible.
Afford Anything
In this podcast, host Paula Pant teaches us that you can "afford anything, just not everything." Her background in real estate on top of being a blogger makes it easy to relate as she helps you learn how to afford and navigate getting what you really want.
Side Hustle Nation
Do you feel like have you a bunch of million-dollar ideas? This podcast will help you turn your side hustles or money-making dreams into a reality. Yes, you just might be able to turn that Etsy shop into a money-making machine!
HerMoney
"Women — whether they're the caretakers, the breadwinners, or both — face a unique set of financial challenges." says, HerMoney host Jean Chatzky — and she's right! We love that this podcast is tailored to women and their finances, and it's also an incredible tool for helping all genders understand the difference between how women and men earn, make, and manage their money.
xx, The FabFitFun Team