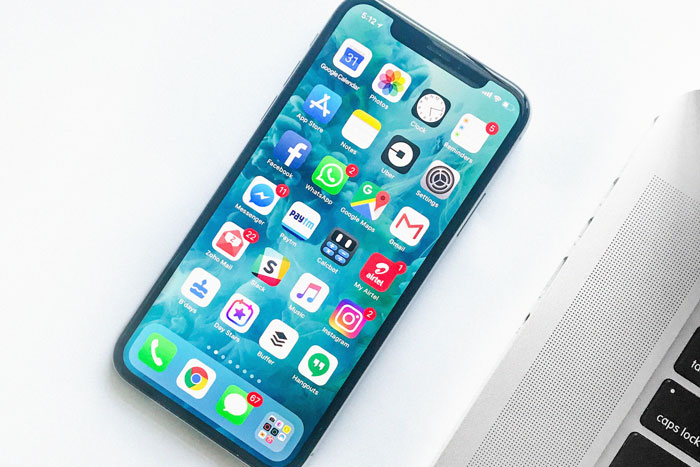 Feature Image by Rahul Chakraborty
Snapchat started an augmented reality craze when they introduced face filters — but AR can do more than just give you cute puppy ears.
So many apps have jumped on the AR bandwagon, combining real-time surroundings with virtual graphics to provide us with a ton of cool information or activities in super creative ways. Without further ado, here are the best AR apps worth downloading.
Star Walk 2
Looking up at the starry night sky is always beautiful, but now there's an easier way to learn more about the twinkling lights in the sky. As you move your phone across the sky, this app identifies the positions and names of stars, planets, constellations and more. So lay out your blanket and start learning more about what's up above with this sky GPS.
Makeup Genius
While you can typically test makeup in a store before purchasing it, it can be hard to find the exact time and place to do a full run-through of a look. Plus, testers aren't always the most sanitary. Thanks to L'Oréal Paris, you can now test products without leaving your house. This app acts like a mirror by moving with you in real-time while holding the virtual makeup look in place.
Find Your Car With AR
We've all spent more time (than we care to admit) wandering parking lots and streets while pressing the alarm button in search of our parked cars. This app is a real time-saver because you can use the app to drop a pin at the location of your car and follow a map back to it once you're ready to leave.
AR Runner
Sometimes we all need a little competition to motivate us to exercise. AR Runner provides you with virtual running courses by reflecting targets on an image of your real-time surroundings. It times you as you run to each target and then allows you to compare your scores with other real runners using the app.
FabFitFun
This app not only brings the FabFitFun subscription box to life (literally — watch the animations on the top and inside of the box come to life!), but it also allows subscribers to scan and learn more about each product in the box. Simply focus the camera on a product, and find more information on it. Oh, and did we mention it also includes fun features like balloon-popping filters?
World Brush
Brighten up the world around you by using this virtual paintbrush to add colors and designs to your surroundings (at least within your screen). You can save your photos and share them with friends to show off your creativity.
IKEA Place
It can be hard to imagine your dream home without actually furnishing it. But with this app, you can rearrange IKEA furniture without actually having to buy and put together the piece. Use your camera to scan your room and then place virtual furniture items in the app to get a better idea of how you want your space to look.
Fitness AR
Finding cool trails to hike, bike, and run is all fun and games until you find yourself lost in the middle of it. With this app, you'll never have to search for tree markings again.
Google Translate
Traveling just got a whole lot easier with the Google Translate app where you can scan words with your phone and immediately translate it into your selected language. You can easily navigate your way through unfamiliar places as this app translates whatever you're reading by holding your camera in front of it.
Dog Identifier
If you aren't entirely sure what breed your pup is, this app will help you find out. You don't have to go out of your way to do a DNA test anymore — simply scan the pooch's face with this app, and it'll tell you the percentage of breeds within his or her lineage.
xx, The FabFitFun Team