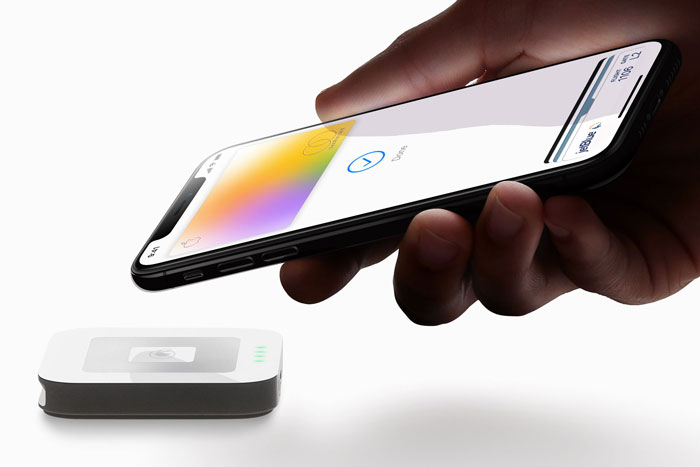 Feature Image by Apple
Apple hosted a special event at the Steve Jobs Theater in Cupertino, California on Monday. CEO Tim Cook announced the company's latest and greatest advances including an all-new streaming service, news subscription, Apple Card, and more.
Intrigued yet? Here's everything Apple is rolling out in 2019.
Apple News+
The newest version of Apple News will make staying up to date on current events and consuming your favorite magazines easier than ever. With access to hundreds of newspapers and magazines from leading publications and cool new features like expertly-curated recommendations based on your preferences, you'll be able to download magazines and save recommended articles that feature animated covers and digitally redesigned articles that come to life with infographics.
Apple Card
After the success of Apple Pay, it only made sense that another advanced form of payment would follow. The Apple Card is basically a credit card that lives on your phone, and you can start using it right away with Apple Pay once you sign up. It also lets you track all of your spending, payments, and more with daily, weekly, or monthly spending summaries. The card even splits up your purchases into separate categories including food and drinks, shopping, and entertainment so you can easily analyze exactly where your money is going. The best part? Every time you use the Apple Card, you get two percent cash back in Daily Cash, which is added to your Apple Cash Card, and if you purchase any Apple products with the card, you get three percent cash back, so it's basically a win-win.
But wait, there's more. You can also get a physical titanium card to use anywhere that doesn't accept Apple Pay. Without a card number, CVV, expiration date, or signature, the card is especially secure so you can use it freely without worrying about any fraudulent activities. When you use the physical card, you'll get one percent Daily Cash back. Apple Card will be available this summer, and we don't know about you, but this is one feature we're totally excited about.
Apple Arcade
Gamers, rejoice! As the name suggests, the app is basically like having a full-blown arcade in the palm of your hands. Apple teamed up with some of the world's most innovative game developers to create its first-ever game subscription service for iPhone, iMac, iPad, and Apple TV. Apple Arcade is launching this fall with more than 100 games, but more details and pricing are to come.
Apple TV+
Watch out Netflix, Apple is finally stepping up its game in the entertainment world with Apple TV+, "[a streaming service] where the most creative minds in TV and film tell the kinds of stories only they can." The service will feature a variety of original shows and movies including two documentaries with Oprah Winfrey. Apple TV+ is coming this fall and will be exclusively on the Apple TV app.
Which new Apple feature are you looking forward to using? Let us know in the comments below!
xx, The FabFitFun Team