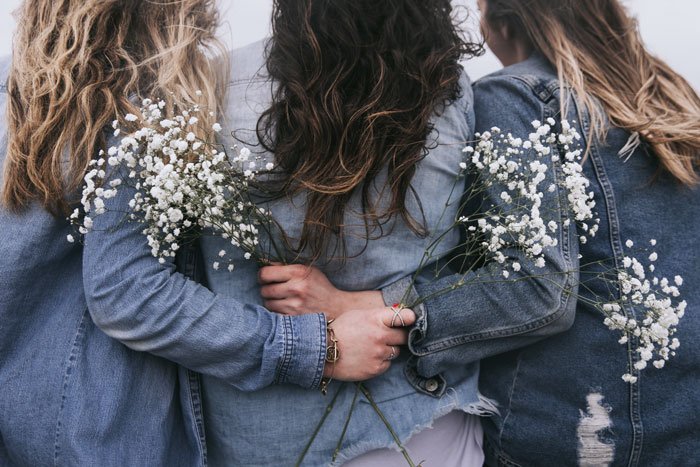 Feature Image by Becca Tapert
While the percentage of women in corporate America's C-suite executive positions has declined in the past few years, there are women who have challenged the status quo by surpassing all obstacles and making it to the top of their respective industries.
Here are seven inspiring women who prove that if you persevere, there's no career obstacle you can't overcome.
View this post on Instagram
Tiffany Pham, Founder and CEO of Mogul
Pham first moved to the U.S. as a kid without speaking a word of English and worked her way up to Harvard Business School. After months of staying up until 4 a.m. teaching herself how to code, she created Mogul, an online platform that connects women from all over the world. In her books You Are a Mogul and Girl Mogul, she describes the secrets to her success: forming genuine relationships, going above and beyond in every little task you complete, and remembering your mission.
---
View this post on Instagram
Alicia Carr, Founder and CEO of Purple Evolution
After witnessing women become victims of domestic violence, Carr was determined to give them a way to escape. As a black woman in computer programming, tech companies kept turning her down, which prompted her to create her own app, Purple Evolution. The app connects domestic violence survivors with resources to find safe places to go and get their lives back on track. She also started the coding boot camp Tech Girl Summit to help other women pursue their passions in technology.
---
View this post on Instagram
Bethany Hamilton, Pro Surfer
Hamilton began her surfing career when she was a little kid, but at age 13, a shark bit off her arm. However, she returned to surfing within just a month, won the Explorer Women's Division of the NSSA National Championships, and now inspires people everywhere by proving that physical disabilities don't have to limit you.
---
View this post on Instagram
Nely Galán, TV Producer
As a Cuban immigrant, Galán's first business didn't make a single penny for four years. But she still went on to become the U.S.'s first Latina president of entertainment for a television network through her work at Telemundo and win an Emmy for producing over 700 TV episodes. She now empowers other women to persevere and succeed in their careers through her book SELF MADE: Becoming Empowered, Self-Reliant, and Rich in Every Way and her organization The Adelante Movement, which teaches Latina women how to run their own businesses.
---
View this post on Instagram
Mindy Kaling, Actress and Writer
You might know Kaling from The Office, which she wrote for, produced, and starred in, or The Mindy Project, which she created, but you probably didn't know that her success didn't come overnight. The first time she was offered a show, she wasn't considered attractive or funny enough to star in it. She had the last laugh, though, because now, she's an Emmy winner and New York Times best-selling author.
---
View this post on Instagram
Dorothy Herman, President & CEO of Douglas Elliman Real Estate LLC
Herman is now real estate's richest woman, but before running New York's biggest brokerage firm, she was in a serious car crash at age 10. Not only did she develop seizures, but she lost her mother and her father sustained severe injuries as well. This didn't stop her from growing up to build a real estate empire. "You can either be a victim or you can take a day or two, cry, and then get back in the game," she told Forbes.
---
View this post on Instagram
Oprah Winfrey, Media Executive, Talk Show Host, and More
You've definitely heard of this woman, but her success wasn't always secured. Oprah was fired from her first job as a news anchor for supposedly being too emotional. Obviously, she didn't take that to heart. It's now her emotional connection to her viewers that make her such a successful talk show host, magazine publisher, actress, producer, and more.
Do you have an inspiring story to share? Let us know in the comments below!
xx, The FabFitFun Team