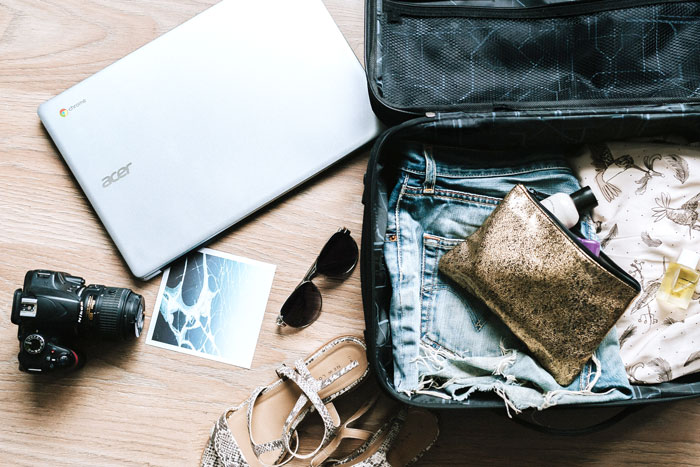 Feature Image by Anete Lūsina
If you're looking to go off the beaten path on your next vacation, you'll have to do some research to find the most unique and breathtaking destinations.
From the most quaint lodging to the hippest towns around, we found six travel bloggers who can tell you a thing or two about making the most of your next adventure.
View this post on Instagram
For those seeking to escape the big city life, this is an amazing resource for finding scenic hidden gems in upstate New York. From quiet lakeside retreats to the chicest boutiques, Escape Brooklyn has you covered.
---
View this post on Instagram
Feel like camping by the beach? Want to hike a beautiful mountainside trail? Rent a van and let Outbound Living guide you on the best places to go and sights to take in.
---
View this post on Instagram
All Roads North is a travel company that creates itineraries for road trips in all regions of the United States. Always wanted to drive the Pacific Coast? All Roads North does all the planning for you.
---
View this post on Instagram
We all need a break from our desks — and The Cymb is your best resource for all the best outdoor explorations. You can find tips for biking, hiking, and any other outdoor adventure you seek.
---
View this post on Instagram
This cool couple has style and flair for finding the most charming destinations. If you're looking to eat, shop, and explore some really unique places, then you're in luck because they love to share their travel finds and stories.
---
View this post on Instagram
Wildsam is known for its series of travel guides that tell the stories behind travel destinations while giving an honest perspective on the places you should travel to. Plus, it even provides some premade playlists that you can sing along to in the car.
Do you have any favorite travel bloggers? Share with us in the comments below!
xx, The FabFitFun Team