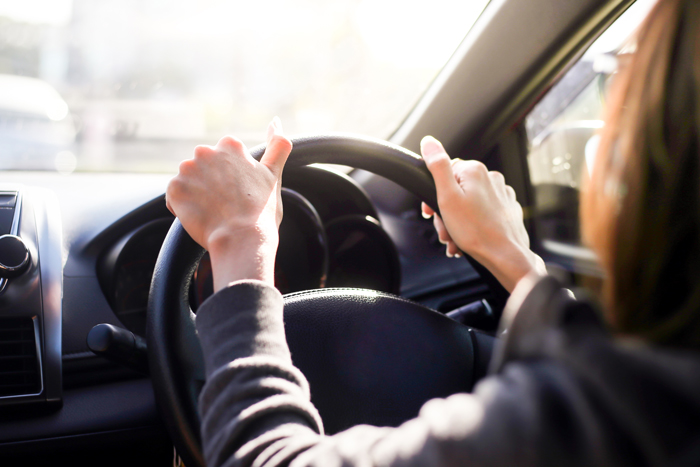 A Spotify playlist or a radio talk show can only keep you entertained for so long when you're stuck in bumper-to-bumper traffic. Luckily, podcasts cover a seemingly endless range of topics that are guaranteed to entertain you for hours.
Whether you're in the mood to learn something new or you just want a good laugh, check out the podcasts below next time boredom strikes during rush hour.
The Skinny Confidential Him & Her Podcast
A husband and wife get vulnerable when they interview everyone from marketing moguls to health care professionals and celebrities. The dynamic duo has insightful tips about wellness and the habits that have helped them achieve success.
LadyGang Podcast
We love listening to our girls Keltie Knight, Jac Vanek, and Becca Tobin every week as they delve unapologetically into beauty, relationship, and life advice. In addition to conversations with each other, a new celeb joins the shameless banter every week to discuss their rise to success.
Second Life
Ever wondered how someone achieved their career, what it took to get there, and how they navigated past jobs to end up where they are now? The delightful Hillary Kerr hosts as she talks to her inspiring female guests for advice and wisdom about how to find your way in the professional world.
Anna Faris Is Unqualified
The hilarious and self-deprecating Anna Faris interviews and improvises with celebs, comedians, and reality stars, often from her dressing room on the set of Mom. Between the games she plays with her guests and her ability to get them to spill some serious drama, Farris has us constantly laughing.
Getting Curious with Jonathan Van Ness
Our favorite member of Queer Eye has a weekly exploration of all the things he's most curious about, and it's fascinating! Ever wondered about bees? Or what Katie Couric is up to? The topics range from political to beauty and so much more.
Throughline
NPR takes you back in time to understand the present. The stories told will help you gain a better understanding of the world around you and how it came to be.
Dr. Death
Finished Dirty John? Then opt for this chilling podcast where the patients of a confident neurosurgeon start to experience mysterious complications.
Sitting in traffic got your back aching? Check out four gadgets on Amazon that can improve your posture.
xx, The FabFitFun Team