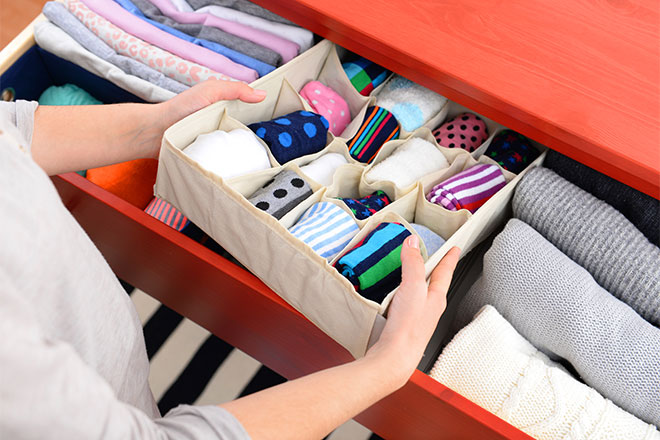 That time of the month is the worst. Dealing with cramps, late night grocery store runs for tampons, and chowing on all the chocolate in sight can be annoying.
However, we found a solution that can help make the 4-7 days a bit less excruciating: period panties. Whether you're repulsed at the sound of period underwear or curious to learn more, we broke down the pros and cons of this new way to deal with your menstruation cycle.
Pros:
Prevent Stains
Don't you just hate when a super cute pair of panties is totally ruined by bloodstains? Well, you'll never have to put up with that again. Innovative technologies not only allow fabrics to be moisture-wicking, but also stain-preventing. This means no more ruined underwear, and no more checking to see if a stain has gotten on your clothes.
Less Tampons and Pads
Depending on the type of period underwear you purchase, you could be making fewer trips to the store. Period underwear is either made for light days or heavier days, so you'll always be protected either way. You can use a light pair without a pad or tampon the day before and after your period if you want some extra backup. For heavier days, some underpants will let you forgo using any other protection, while others still require a tampon or pad.
One Time Purchase
Like your regular panties, you can wash and wear your period panties over and over again. And when you buy several pairs of period panties, you'll have enough to get you through the length of your period.
Peace of Mind
The best part about any of these options is that they allow you to think about everything other than your period. You no longer have to fret about if you'll be caught unprepared when your period starts or wonder if you stashed enough tampons in your purse when you're almost out the door. You can just relax, because your period panties have you covered.
Cons:
Limited Styles 
Since these types of panties are pretty new, there aren't a ton of styles available. These underwears are designed to give you the most coverage to avoid leaks, so most companies offer only boy shorts. Though, period pantie line Thinx offers the widest selection of styles we've seen so far.
Limited Colors
Many companies only offer basic colors like black and nude. If you're the kind of girl who likes her panties in every color of the rainbow, you might be disappointed in your options. Only a few companies offer alternative colors in addition to the basics.
Price
Because these panties are created with special technology and fabric to solve period problems, a single pair is more expensive than your standard underwear. So if you want to have a pair for every day of your period, be prepared to shell out some cash.
You Can't Forgo Pads or Tampons Forever
You'll still have to make that trip to the grocery store for extra pads or tampons. While Thinx panties allows you to go without a pad or tampon, others like Lunapads and Adira are geared more toward preventing clothing stains and keeping pads in place.
xx, The FabFitFun Team