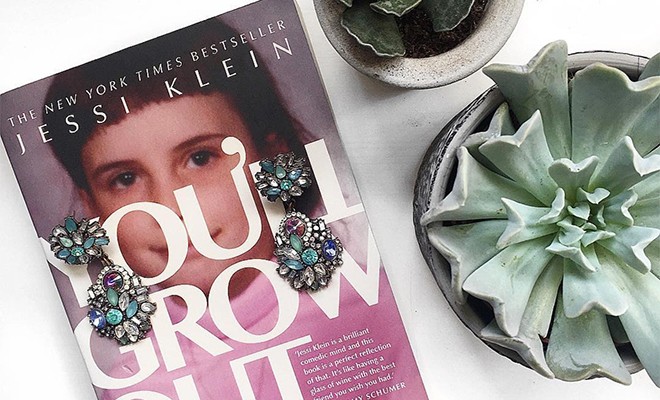 @meganstaunton
Whether your summer plans involve jet-setting off to a tropical destination or kicking back at home, a good read in one hand and a glass of rosé in the other is all you really need for some serious R&R.
So we went ahead and found a handful of page-turners to add to your summer reading list. Indulge in a little summer romance or even crack a mysterious case with some of our favorite novels.
According to a Source by Abby Stern
If you relish celeb gossip, then this book is for you. Ella Warren, an undercover reporter for a Hollywood magazine, begins to lose sight of herself as she keeps up with her career. Before we give anything away, let's just say we can't wait to dig into this juicy scoop.
---
The One and Only by Emily Giffin
If you haven't already read Something Borrowed and Where We Belong, stop what you're doing and start from the beginning of this author's fab books. The main character, Shea, is from a cozy small Texas town but when tragedy strikes she begins to question love and loyalty.
---
You'll Grow Out of It by Jessi Klein
Oh, to be a 21st century woman — we've all been there. Comedian, Jessi Klein hilariously and incisively recounts real life stories from her journey to womanhood and beyond. You won't be disappointed by this collection of stories.
---
Love & Gelato by Jenna Evans Welch
If you're reading on a beach in California or on the shore in New Jersey wishing you were in Europe, here's the next best thing. Read this love story filled with mystery and adventure as Lina spends her summer road tripping in Tuscany and living out all of our fantasies on every page.
---
What Alice Forgot by Liane Moriarty
If you've binge watched Big Little Lies and then went on to read the book or vice versa, you won't be disappointed by our favorite book by the same author. Imagine going to a spin class, falling off the bike, and waking up to discover 10 years have passed, you're getting a divorce, and have three kids…yikes!
---
Pretty Girls by Karin Slaughter
More than 20 years ago, Claire and Lydia's teenage sister disappeared and the two surviving sisters have not spoken since. They come together to find the truth, and along the way, experience redemption and revenge. If you liked Gone Girl, then this is your next read.
xx, The FabFitFun Team