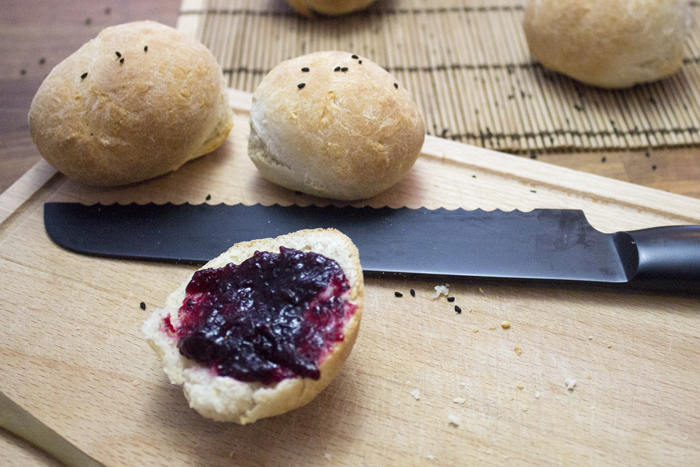 Feature Image by Weronika Krztoń
Making jam is pretty simple. The fruity—or sometimes even spicy—concoction serves us best when spread upon our favorite bread, and it tastes even better when you make a batch yourself.
Today, we're exploring the world of jam beyond just a simple PB&J. That's right, we're dishing out some savory and sweet recipes that are oh-so-simple, oh-so-delicious, and perfect for the warmer months ahead.
Strawberry jam has us nostalgic for long summer days. This simple jam is made by mashing up strawberries in a bowl, then combining the mashed berries with lemon and sugar in a heavy-bottomed saucepan and stirring until your jam reaches the desired consistency.
---
We see you strawberry jam! This is a twist on your classic, reliable strawberry jam. This take on the berried goodness is spicy, with a nice kick of habanero. A perfect balance of savory and sweet.
---

We're including a peach jam recipe because we feel like it doesn't get the recognition like a berry jam would. Peach jam is super refreshing and presents itself as the perfect treat for a warm spring morning. Have a little fun mixing white and yellow peaches.
---

Pepper jam is absolutely delicious and so necessary if you're someone with both a sweet and savory tooth. This jelly pairs well with cream cheese and your favorite multi-grain crackers.
---

It felt as though we struck gold when we discovered this mouth-watering bacon jam recipe. Sweet jam and savory bacon? While you might be perplexed (we were too), this combination is so unpredictable it just makes sense.
Happy cooking and enjoy your jam session!
xx, The FabFitFun Team