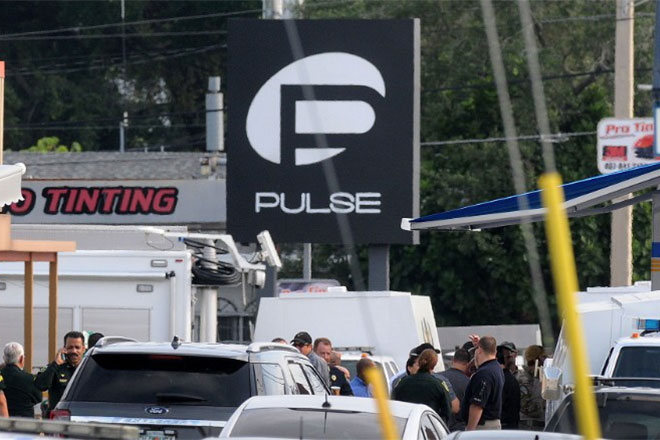 Gerardo Mora / Getty Images
Early Sunday morning, a gunman opened fire at gay nightclub, Pulse, in Orlando, Florida, making it the deadliest mass shooting in the United States.
So what exactly happened? The story is still unfolding as the FBI investigates, but here are five key things you need to know:
1. The gunman is American-born Omar Mateen, who pledged allegiance to ISIS. He called 9-1-1 during the attack to pledge allegiance to ISIS and also mentioned the Boston Marathon bombers and how they are "homies."
2. Mateen brought an assault rifle and pistol into Pulse around 2 a.m. on Sunday and opened fire, killing 49 people and wounding at least 53.
3. There was a standoff for about three hours between Mateen and police officers until he was shot dead.
4. Orlando police officers and sheriffs involved in the shooting have been temporarily relieved of duty pending investigation of the attack. One officer suffered an eye injury when a bullet hit his helmet.
5. Names of deceased victims are slowly being released as soon as their next of kin are notified. The youngest victim was just 20-years-old.
Our thoughts and prayer are with the families of the victims.
xx, The FabFitFun Team