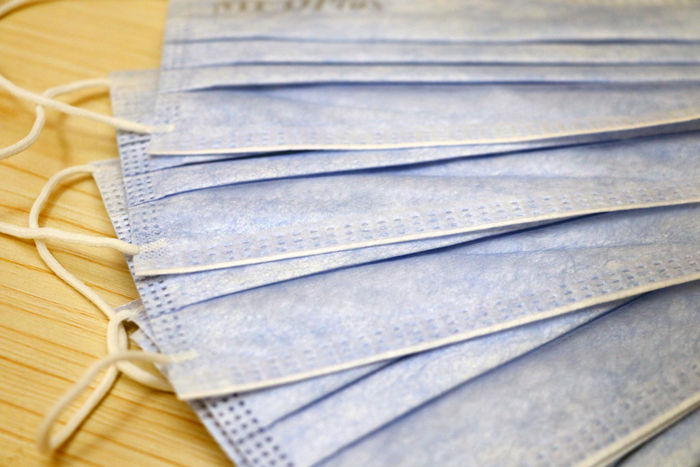 Feature Image by Macau Photo Agency
While fear and sadness are sure to arise from all the isolation indoors, feelings of powerlessness can also come to the forefront and you might be wondering how we can do more to help those on the frontlines of this crisis.
Thankfully, there are ways we can give back to nonprofit organizations as many are stepping in to provide direct funds to those affected by COVID-19. If you aren't sure where to donate, we've compiled a list of 13 organizations that help everyone from seniors to healthcare and restaurant workers.
Meals on Wheels America COVID-19 Response Fund
Help feed seniors in need by donating to the Meals on Wheels America COVID-19 Response Fund, which ensures that local communities across the country meet the increased demand for nutritious meals. Donated funds will replenish food supplies, subsidize additional transportation and personnel costs, and enable tech-based efforts to check in on isolated seniors, according to the Meals on Wheels website.
---
As stress levels continue to rise during these trying times, know that Mental Health America is here to help, as all MHA trained screeners are helping individuals navigate through anxiety and depression. To help MHA do more good going forward, please consider making a donation to the organization to provide much-needed support to the mental health community.
---
In donating to No Kid Hungry, know that your money goes a long way, especially since each donation helps deliver nutritious food to children in need. Every $50 donated, for example, ensures that you can provide up to 500 meals for a child who is still facing hunger.
---
A trip to the dentist's office is probably not likely at the moment. However, orthodontist-recommended brands like Byte are working hard to fill in the gaps until your next checkup, as it is currently sharing its network of 160+ dentists and orthodontists to address all your dental concerns. To help support dentists and orthodontists who are trying their hardest to keep our smiles healthier virtually, consider making a donation to Byte.
---
Aside from donating plasma to those in need, consider donating to the American Red Cross this month, as each dollar spent enables the organization's disaster workforce to help individuals hit hardest by this crisis.
---
RAICES: The Refugee And Immigrant Center For Education And Legal Services
Support social workers and lawyers working detention centers by donating to RAICES, an organization providing critical legal, social, and advocacy services to detained refugees and immigrants.
---
Get Them Masks: LA Coronavirus Support Fund
This California-based support fund aims to provide as many FDA and CE-certified N95 masks to frontline healthcare workers in need. One hundred percent of the donations will go directly into the purchasing and distribution of masks, according to the fundraiser website. And if you have personal protective equipment (PPE) that you would like to donate (masks, gloves, disinfecting wipes, etc.), the fundraiser is also allowing individuals to fill out a special donation form in order to get it to those in need (hospitals and nursing homes in Los Angeles County and Orange County).
---
To help healthcare workers receive the protective equipment they need, grassroots movement #GetUsPPE developed a fund that helps cover the cost of protective equipment purchases and delivery to those on the frontlines. And even once the shortage of PPE ends, all money donated to #GetUsPPE will continue to help support front-line healthcare workers, even if that means donating it to another nonprofit organization.
---
Restaurant Workers' Community Foundation COVID-19 Emergency Relief Fund
The Restaurant Workers' Community Foundation suggests that restaurant workers make up 10 percent of America's workforce, making them extremely vulnerable to financial hardships caused directly by COVID-19. To aid restaurant workers affected by economic hardships and health crises from the pandemic, RWCF has developed a relief fund that immediately directs money to organizations leading on-the-ground efforts in the restaurant community.
---
Restaurants are among one of the industries hit hardest by the COVID-19 pandemic; the National Restaurant Association reported that since March 1, the industry has lost more than three million jobs and $25 billion in sales. In response to this, the One Fair Wage fund is helping restaurant workers, gig workers, and other hourly workers who are facing unprecedented economic hardship from the coronavirus crisis.
---
The National Domestic Workers Alliance
Aiding home care workers, nannies, and house cleaners, the National Domestic Workers Alliance organization developed the Coronavirus Care Fund in order to provide financial assistance to domestic workers in need. Qualifying applicants who are experiencing financial hardship due to the coronavirus pandemic can receive $400 in emergency assistance from the fund, according to the NDWA website.
---
Founded by a beauty publicist and a celebrity hairstylist, this nonprofit organization helps support the beauty industry by providing financial assistance to artists struggling to pay their bills, purchase supplies, and put food on the table. Additionally, this organization also offers mentorship, tool and product support, and online educational programs to artists, allowing them to network and fine-tune their skills before returning back to work.
---
Dress For Success does a lot for women in need, as this nonprofit organization provides them with professional attire and the development tools they need to thrive in work and in life. And in response to the COVID-19 pandemic, each donation to Dress For Success helps women gain access to virtual resources and tools that will help ensure their economic stability.
xx, The FabFitFun Team