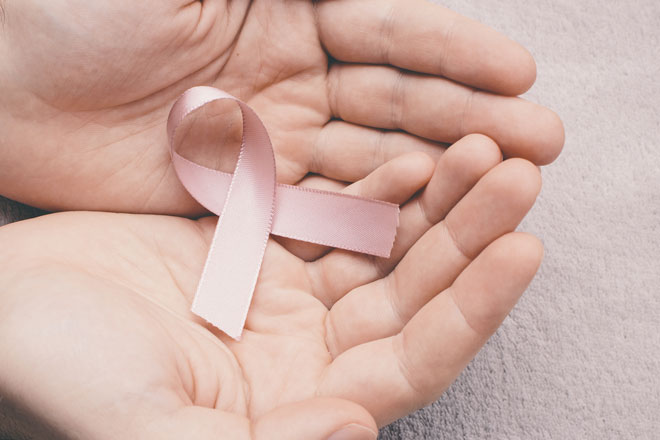 In recognition of breast cancer awareness month, we're highlighting the leading organizations in support of breast cancer awareness. So whether you personally know someone who is battling breast cancer or you just want to learn more, check out these organizations for the necessary information, resources, and communities.
National Breast Cancer Foundation
Founded in 1991 by breast cancer survivor Janelle Hail, the National Breast Cancer Foundation focuses on breast cancer education, early detection, and support services. Additionally, in light of an increase in health care costs and a growing number of uninsured Americans, the NBCF provides free mammograms and programs focused on breast health.
Susan G. Komen Foundation
The Susan G. Komen Foundation is one-of-a-kind in that it addresses everything from breast cancer research to community health, global outreach, and public policy. Since its inception in 1982, the group has served more than 60 million people worldwide and funded more than $920 million in research and $2 billion in Medicare. Komen, the largest breast cancer in the U.S., focuses on educating people about breast cancer and focuses on helping men and women who are unable to access health care.
Breast Cancer Research Foundation
The mission of this organization is simple: to prevent and cure breast cancer by advancing the world's most promising research. BRCF is the highest rated breast cancer organization in the U.S. Since 1993, the organization has raised billions in funds to further research in tumor biology, genetics, prevention, treatment, metastasis, and survivorship and has funded more than 10 billion hours of research. With 88 percent of the group's funds going toward cancer research, their ultimate goal is to find a cure.
Breast Cancer Action
While a number of breast cancer organizations focus on awareness, Breast Cancer Action is an organization with an activist approach that seeks health justice for all women living with or at risk of developing breast cancer. It does this by focusing on broad public health benefits to ensure fewer women develop and die from breast cancer. Not only that, they also encourage supporters to take action by contacting their state senators, attend community fundraising events, and make donations to the cause.
Living Beyond Breast Cancer
LBBC provides information and a community of support to those who have been impacted by breast cancer. The organization provides online webinars, social media communities to interact and ask questions, print and online informational resources, a breast cancer helpline, community groups, and national conferences. All resources are reviewed by health care experts and people living with breast cancer.
xx, The FabFitFun Team