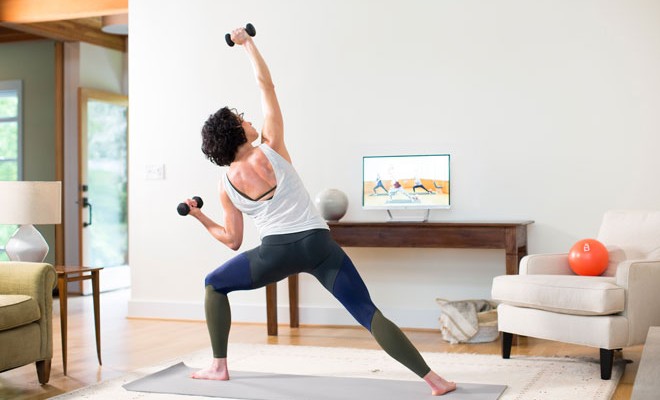 Ever feel like your regular workout routine isn't enough? Well, that's because exercise is actually just one part of the equation.
The barre3 approach — "exercise, nourish, connect" — is unique because there's an equal balance of the three pillars throughout their workouts. It also serves as a reminder that a healthy lifestyle isn't just about how hard you work out or the number on the scale, but about how you nourish your body and lead a balanced and happy life in order to feel good inside and out.
Not only that, the barre3 full-body workouts are designed so you can easily modify each move to your body and fitness level. They don't believe in a one-size-fits-all approach to exercise, so you can rest assured your body is getting exactly what it needs. You'll tone, sculpt, and build a mind-body connection all at the same time (yep, it's as good as it sounds).
Lucky for you, a few of the most popular barre3 workouts are available to stream now on FabFitFunTV. And in case you needed that extra push, here are three reasons why barre3 might very well become your new fave workout.
It strengthens, tones, and balances the body
Barre3's transformative workouts build toned muscles, increase your metabolism, and help you lose weight. You'll be stronger, stand taller, and feel better all day long (yes, please!).
There's a wide range of workouts
No matter if you press play on a 10, 30, or 60-minute workout, you'll get total-body sculpting moves, that much-needed cardio, and even posture-fixing exercises to help realign and balance your body (basically a dream come true for anyone at a nine to five).
Every barre3 workout is functional fitness
Each move and posture directly relates back to how you move in the real world. Plus, it keeps your body and muscles balanced while reducing the risk of injury.
xx, The FabFitFun Team