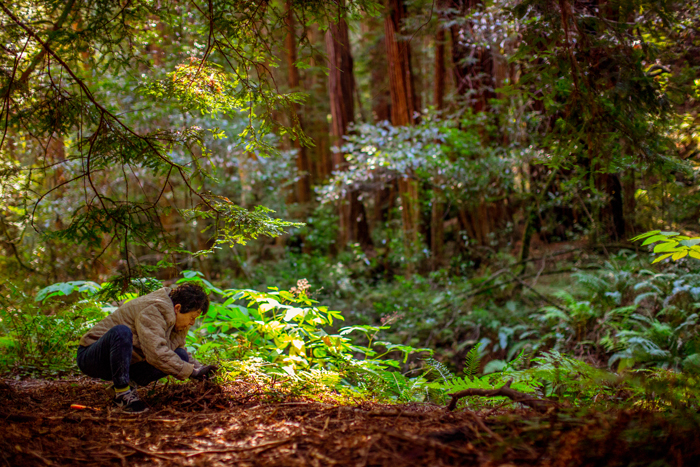 Photo courtesy of One Tree Planted
Last fall, we took a few steps to lighten our carbon footprint by switching our seasonal boxes to 100% recycled kraft materials.* Now, we're so proud to take our commitment to the next level by partnering with One Tree Planted. One Tree Planted is dedicated to global reforestation, meaning they plant trees to restore nature and biodiversity.
So why exactly do trees matter for the planet?
Not only do trees clean our air and water, but they also provide habitats for biodiversity and create jobs for social impact. Trees are essential for nature yet 46% of forests around the Earth have already been destroyed.
For every $1 donated in our Spring Add-Ons and Edit Sale, 1 tree will be planted in one of three projects below:
Forest fire recovery in California
After the devastating forest fires last year, One Tree Planted is focused on forest fire recovery by planting trees throughout the state. They will be planting local native species like pines and oaks, Douglas fir, and sequoias. But they're not planting trees in just any old spot! One Tree Planted doesn't touch the areas where nature is recovering naturally, and instead focuses on areas that are in crucial need of trees to help restore the landscape.
Additional benefits of planting trees include erosion control, watershed restoration, and maintaining wildlife (like the Northern goshawk and spotted owl) and fisheries habitat.
---
National and state forests in the United States
In addition to California, One Tree Planted is restoring and enhancing the health of forests throughout the states from environmental damage (like natural disasters, floods, and forest fires). The focus is mainly on Florida and Arkansas but the overall objective is to beautify the national forests and make them an enjoyable place to visit for us all!
---
Trees do more than just provide oxygen and water. They also help support and maintain animal habitats, which is imperative for any ecosystem. In Oregon and Washington, orcas are experiencing a decrease in their food supply of healthy salmon. That's why One Tree Planted is aiming to plant 1.5 million trees near the banks of the river to help filter out toxins as water passes into the rivers where salmon spawn. It helps improve a salmon's survival rate and the quantity of food for the orcas.
You can donate to One Tree Planted in Spring Add-Ons — check out the sale dates below.
Annual Members
Opens on Thursday, February 4 at 9 a.m. PT
Seasonal Members
Opens on Thursday, February 18 at 9 a.m. PT
Learn more about these projects at onetreeplanted.org and @onetreeplanted.
xx, The FabFitFun Team
FabFitFun will give 100% of all donations made between January 27, 2021 and April 29, 2021 to One Tree Planted, a 501(c)(3) nonprofit organization. One Tree Planted's mailing address is 145 Pine Haven Shores Rd., #1000D, Shelburne, VT 05482, and its phone number is (800) 408-7850. Your donation may be tax-deductible, but because taxes are dependent on your individual circumstances, you should check with your tax advisor.
*Learn more at fff.me/sustainability