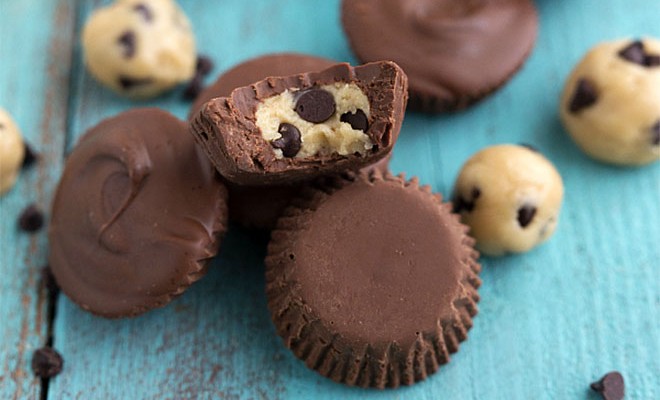 Does the thought of turning on your oven actually sound miserable? Avoid the extra heat at all costs this summer and try one of these scrumptious no-bake desserts.
Recipes that are delicious and don't require extended amounts of baking time are hard to find — but we found a few recipes for you to try this summer. Stay cool and bon appétit!
No-Bake Strawberry and Cream Pie
A cool treat on a hot summer's day sounds like paradise to us. This light and refreshing, yet insanely creamy pie has so much flavor you won't know what to do about it! Add blueberries and serve at your Fourth of July party.
---
No-Bake Avalanche Cookies
Looking to get a little nutty? These cookies are your new go-to! Peanut butter, Rice Krispies, chocolate chips, and marshmallows compose this addicting treat that is just waiting to be made.
---
Nutella Cheesecake
Indulge in this super rich and super easy to make cheesecake. The Nutella ups the flavor, while the hazelnuts on top add a satisfying crunch. Perfect for chocolate and cheesecake lovers!
---
No-Bake Strawberry Blueberry Triffle
Absolutely zero baking or culinary skills are needed for this patriotic treat. You'll get a healthy serving of delicious berries accompanied by a sweet lemony syrup and frosting on top of a fluffy angel food cake.
---
Cookie Dough Dip
Craving cookie dough, but not willing to risk the salmonella? Try this no-bake, eggless cookie dough dip! Dip graham crackers, pretzels, and fruit for an uh-mazing treat people will be dying over.
---

No-Bake Plum Tart
Heavenly dessert? Coming right up! This delicious cheesecake requires no baking, some sweet plums, and about 15 minutes of labor to create this yummy dessert.
---

No-Bake Cookie Dough Chocolate Cups
Don't heat up your kitchen in the hot summer months — these cups will rival any store bought variation. This cookie recipe is easy, delicious, and worth the long list of ingredients. We promise.
xx, The FabFitFun Team