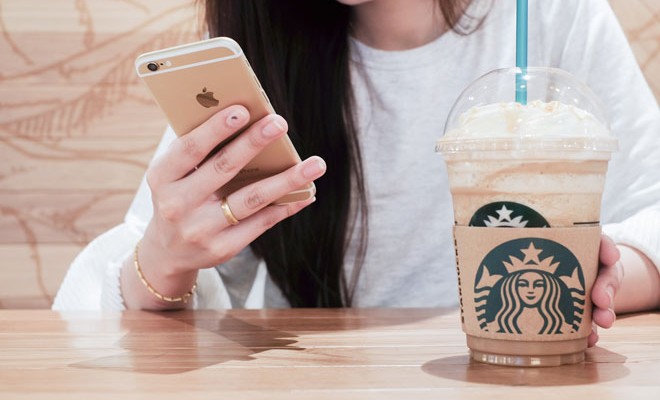 It's the most wonderful time of the year — especially for Starbucks lovers. With PSL officially hitting the menus, it's only a matter of weeks before Starbucks releases more seasonal drinks, thus giving us another excuse to stop by the coffee chain every morning.
With so many yummy drinks to choose from each year, it's easy to get a little carried away and over-indulge. From all the fun toppings and whipped cream to the heavy syrups and sauces, the calories stack up.
To save yourself a few extra calories, here are a few tweaks you can make to your favorite fall drinks.
Use nonfat milk
While two-percent milk is standard for Starbucks drinks, you can always ask your barista for a low-fat milk or a non-dairy option. The change in milk will lighten up your sweet drink without sacrificing any of the flavors.
Opt for skinny syrups and sauces
You'd be surprised just how much sugar is in that delicious pumpkin-flavored beverage. Cut back on your sugar intake by selecting sugar-free syrups and sauces. Trust us, your waist will thank you later.
Ask your barista for fewer pumps
A typical Starbucks latte has three pumps of syrup for a Tall, four pumps for a Grande, and five pumps for a Venti. If you don't mind sipping on a less sweetened version of your favorite fall drink, ask your barista for one or two fewer pumps of syrup.
Say goodbye to whipped cream
This will easily spare you an extra 80 to 110 calories depending on the cup size. If you're a die-hard whipped cream fanatic, simply ask for light whip — you won't even notice the difference.
Downsize (literally)
Instead of ordering the usual Venti, enjoy your PSL drinks in a smaller size. Just think of it as a mini treat for yourself and refrain from over-indulging.
xx, The FabFitFun Team