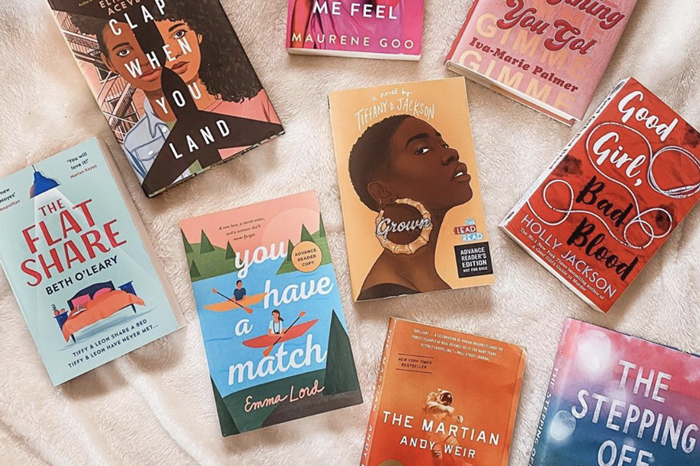 Feature Image by @sunsnacksseries
There is something special about a new book — the crack of the spine, the smell of new pages, and the feeling of it in your hands. And the start of a new season means a slew of new releases!
Whether you like fiction, mysteries, or nonfiction, you'll find something on this list that sparks your interest.
Release Date: September 1
Majesty is the 2nd novel in Katherine McGee's royal series and it's sure to satisfy Royal Family lovers. What would happen if America had lost the American Revolution and had a monarchy? What would happen if that monarch was America's first Queen?
---
Release Date: September 8
Ruth Ware is one of the bestselling thriller novelists of our time and her latest comes in the form of One by One. This Agatha Christie-like suspense novel revolves around a company retreat in a snowy, French Alps cabin. What could possibly go wrong?
---
Release Date: September 15
The well known NPR podcast is getting its book debut! Raz has interviewed hundreds of entrepreneurs on his podcast and now he is laying out all the advice in his new book.
---
Release Date: September 15
Madi Sinha's debut novel The White Coat Diaries is described as Grey's Anatomy meets Scrubs. Who doesn't love a medical love story mixed with real-life struggles?
---
Release Date: September 29
In a classic star crossed lovers tale, a Nigerian woman falls for a man she knows she should not. How will she honor her family and her heritage while also honoring her heart?
---
Release Date: September 1
Have you ever wondered what would happen to your favorite Disney movies if *one* thing didn't happen? That's what the Twisted Tales series explores with its latest addition Unbirthday. What would have happened if Alice was very, very late in Wonderland? You'll find out!
---
Release Date: September 1
When No One Is Watching has been one of the most talked about thriller novels of the year. Sydney Green lives in Brooklyn and has seen so many neighbors recently pick up and move, yet she can't figure out why. With the help of a new neighbor, Theo, the two embark on a very paranoid, suspenseful journey to the truth.
---
Release Date: September 15
Enchanted has found herself in some trouble. One morning, she wakes up covered in blood and no memory of the night before. She is an aspiring singer who was discovered by one of the most famous R&B artists — and turns out he was the dead body she woke up to. What happened and where does she go from here?
xx, The FabFitFun Team