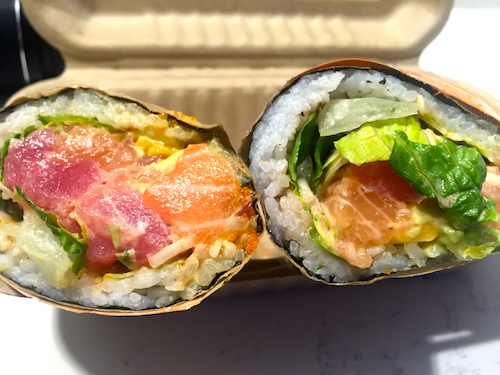 Business Insider
Food is one of life's greatest pleasures. So when it comes to making bucket lists of things to do before you die, you better believe that eating all the delicious foods possible is one of the most important ones.
But prioritizing which foods to eat can be kind of daunting -– since there are so many to choose from, of course —- but we've got you covered on what foods you can't miss. Here are 10 foods you should try before you die.
Cronut
The cronut was so revolutionary and infamous, it would be a shame not to try one. The original pastry is from Dominique Ansel's bakery in New York, but copycats have been popping up all around the country.
---
California Burrito
Take a trip to Southern California and get yourself a California Burrito. What makes it so different? The addition of its special ingredient: french fries.
---
Stroopwafel
The Stroopwafel hails from the Netherlands, and it's made of two thin, buttery waffles with a layer of caramel in between. It may not be as popular as the cronut, but it's a dessert you don't want to miss.
---
Butterbeer
Even if you're not a Harry Potter fan, you'll want to try some of this butterscotch-like drink which was adapted from the classic book series. However, you'll have to get yourself to Universal Studios in Orlando or Los Angeles to try it.
---
Sushi Burrito
Sushi alone is amazing enough. But imagine all that raw fish wrapped inside a seaweed "tortilla," mixed in with all your favorite sushi ingredients like rice, crab, and spicy mayo. Yum!
---
Poutine
This Canadian twist on french fries includes gravy and cheese curds, and this is definitely one comfort food you don't want to miss. Heavy? Yes. Worth it? Definitely.
---
Escargot
Sure, they're snails, but they're smothered in garlic and butter — it's a French delicacy! Plus, if you eat them, you can brag to your friends about how adventurous of an eater you are.
---
Black Truffle
Truffles are one of those flavors that you can't quite describe, but boy do they get your taste buds going. Whether it's on pasta, pizza, or in your breakfast, you need to try the rich flavors of a black truffle.
---
Lobster Roll
Everyone loves a good sandwich, but lobster rolls take things up a notch with their rich, buttery flavor. Next time you're on the East Coast, you should definitely nab one of these babies.
xx, The FabFitFun Team