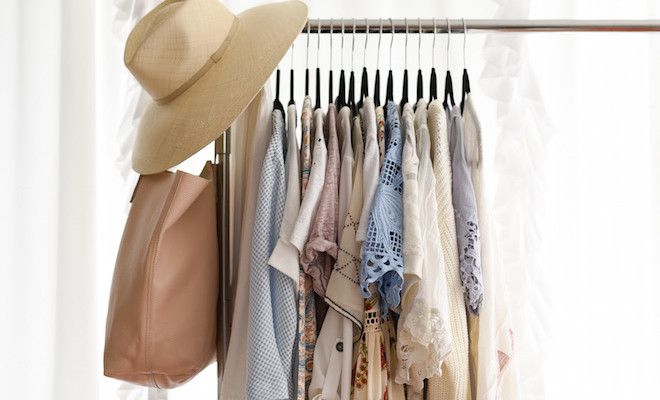 Visions of Vogue
Whether you're a boho queen, a polished Blair Waldorf type, or you rock the sporty look like you're Kylie Jenner's twin sister — chances are, you've put a lot of time and (Pinterest scavenging) into cultivating your personal style.
So keeping your wardrobe in tip top shape is an absolute must. That's why we're completely obsessed with Rinse, a Dry Cleaning & Laundry Delivery Service that has totally changed the way we take care of our clothes. With a super convenient pickup and delivery system right to your front door, you never even have to leave your house — Amazing!
Here's how Rinse has helped us step up our style game (and why we're never going back to regular dry cleaning and laundry):
They take care of each piece of clothing properly
Gone are the days of accidentally shrinking that adorable sweater into a crop top because you threw it in with your whites. Rinse has a wide range of services and can take care of every garment in your closet.
They give extra attention to your most delicate pieces ​
Don't get your panties in a bunch. The Hang Dry service is perfect for more delicate garments (lingerie), or those susceptible to shrinking or heat damage (jeans, activewear).
You'll never let your dry cleaning pile up again
Once you sign up, scheduling a pick up is as easy as texting "Y" to 295-23. Rinse takes care of the rest. You can also communicate with them through text message with any questions or requests.
Rinse uses technology to make your life and your style easier
Using the service is simple and seamless. No more rushing to the dry cleaners after work, or using your time on weekends to go. Rinse operates seven days a week, and picks up and delivers to your door.
They can seriously save your butt(ons)
Rinse provides free button repairs/replacements and can also do more complex repairs such as tears, re-hems, and replacing zippers or clasps when you submit garments to their Dry Cleaning service. (They're also launching a shoe repair service later this summer — halle-shoe-jah!)
Sign up on rinse.com or on the mobile app (get it at the Apple or Google Play store) and text them to schedule a pickup!
xx, The FabFitFun Team