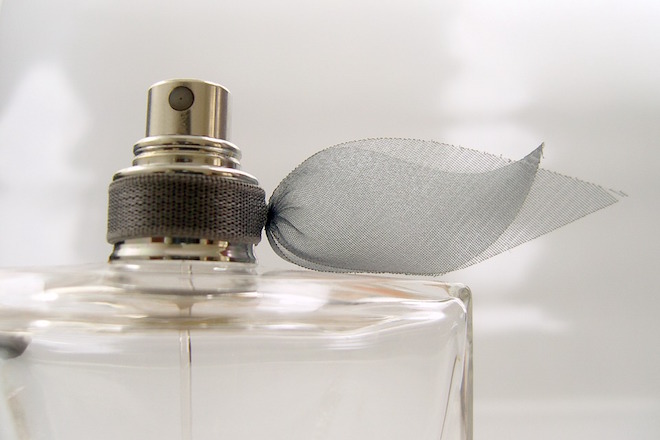 With Zika spreading every day, insect repellent is a must whether you're grilling out in your backyard or heading to the Caribbean on vacation. If you're not a fan of the intense, bug smelling sprays (because who is?), we've got just the thing for you: perfumes that double as bug sprays.
Yes, it's a legit thing. And yes, they smell out of this world! Check out our favorites below and stock up before they sell out — they're a hot commodity this summer. #yourewelcome
Coqui Coqui Mosquito Repellent $18
We discovered this gorgeous mosquito repellent at Coqui Coqui in Tulum, and seriously cannot get enough. In addition to being the chicest bug spray bottle ever, it entails a mixture of geranium and citronella to help naturally repel insects.
---
Aromaflage Purser $30
This travel-friendly fragrance has been endlessly tested at a top University and found to be just as effective as leading insect repellent-specific brands — sans the buggy scent. Notes of vanilla, warm cedar wood, and exotic orange make this a fragrance you'll want to spray all year round.
---
REMIX By Giselle Wasfie Weed Bug Repellent + Cologne $45
Keep it natural while keeping the pests at bay with this gorgeous essential oil bug repellent and cologne. With a combination of citrusy head notes, floral heart notes, and woodsy base notes, you can't go wrong — and check out the stellar packaging!
---
Intelligent Nutrients Smart Armor Perfume Spray $31
Crafted with citronella, this woodsy meets floral perfume will keep you smelling so fresh and so clean, all while keeping the bugs away. It also acts as an invigorating aromatherapy spray. Yes, please!
---
Victoria's Secret Bombshell Eau de Parfum $52
Researches from New Mexico State University found that this best-selling fragrance from Victoria's Secret, in fact, repelled mosquitoes during a test. So if you're already wearing this fruity, floral scent, just know that it will also keep those pesky skeeters away this summer when out and about. What an awesome added bonus!
xx, The FabFitFun Team