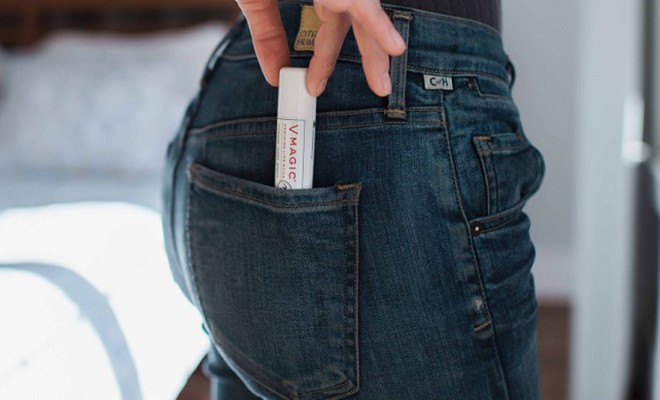 Who likes having chapped lips? It's dry, it burns and stings, and can just straight up be irritating. Oh, but we're not talking about those lips. We're talking about your other lips…down there!
We're no strangers to the importance of vaginal health — and, interestingly enough, VMAGIC released a lip balm to help keep your vulvar skin (or the entire external area surrounding the opening and outer area of the vagina) balanced, moisturized, and purified.
The Feminine Lips Stick states it can remedy multiple issues:
Provides instant relief for chafed, dry, itchy, or inflamed skin
Delivers protective moisture for vulvar dryness caused by hormonal changes and environmental factors
Removes and prevents odor causing bacteria and balancing the pH levels
Reduces inflammation and ingrown hairs caused by personal grooming
Additionally, it's the only feminine care cream that's 100% natural, free of dyes, fragrances, soy, hormones, steroids, synthetic preservatives, petroleum, and parabens.
Of course, contact your doctor or gynecologist before incorporating a new product to your health routine.
Would you try this lip balm? Let us know in the comments below!
xx, The FabFitFun Team