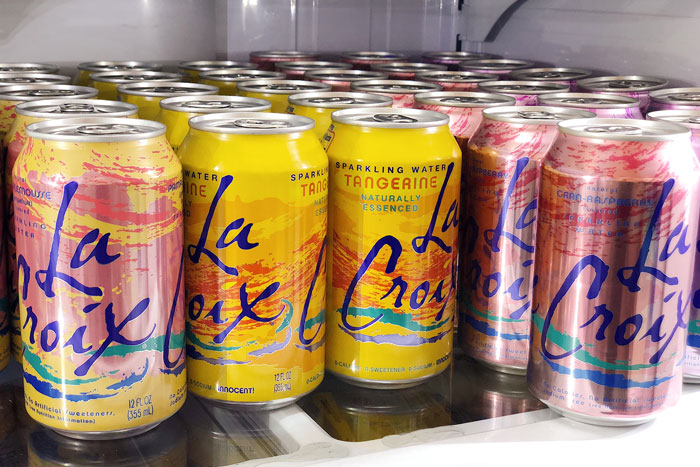 La Croix sparkling water is pretty much magic in a can, and we can't get enough of the inventive flavors like Kiwi Sandia, Passionfruit, and Cran-Raspberry. But the biggest issue we have when drinking these waters is which flavor to try next.
The good news? There's a way to figure out the best flavor for you, and it's all thanks to the stars! Yes, based on your zodiac sign, we've discovered which La Croix flavor you should be sipping on.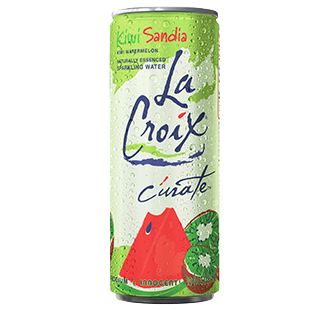 Aries (March 21 — April 19) — Kiwi Sandia
Aries are strong, determined, confident, and bold, so why not take a bold chance with your La Croix flavor? You're impulsive and unstoppable, so clearly you aren't a regular flavor. Instead, you're a combination of two flavors: watermelon and kiwi. It's fresh, flavorful, and bold, which is basically you in a drink.
---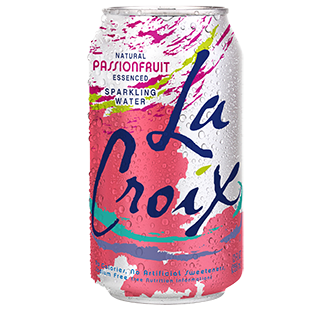 Taurus (April 20 — May 20) — Passionfruit
Taurus can sometimes be a little aggressive and all in on an idea while other times, they're calm, relaxed, and the level-headed one in the bunch. This persona makes for a more complicated flavor personality, which is why you're Passionfruit. Like the fruit itself, Passionfruit La Croix begins with a little amount of flavor and then all of a sudden it packs a punch!
---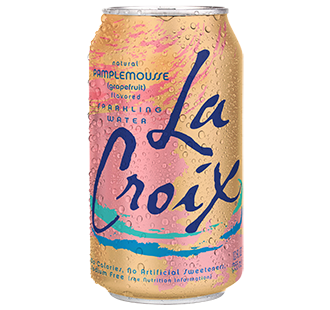 Gemini (May 21 — June 20) — Pamplemousse
Even though you have two sides to your personality, you're a true original, which means you are, without a doubt, the Pamplemousse La Croix (aka grapefruit). It's a fan-favorite, memorable, and totally original.
---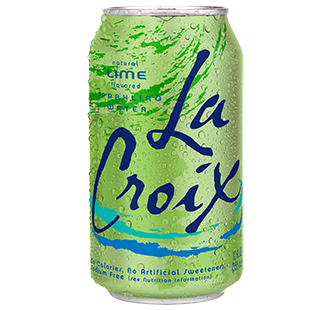 Cancer (June 21 — July 22) — Lime
Home is where the heart is if you're a Cancer, and that means your flavor match is something that feels comfortable and like home. What is this flavor you ask? Lime! Lime is something that feels safe and soothing because it reminds us of Sprite or your go-to comfort soda. You're all about being nostalgic and putting others at ease, so Lime is your flavor persona.
---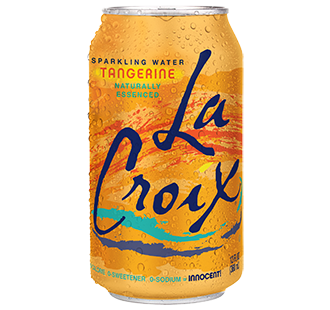 Leo (July 23 — August 22) — Tangerine
As you know, Leo is the lion sign, which means you're fierce and full of energy — just like Tangerine La Croix! Not only is the can a bold orange (which is basically you in a color), but the flavor itself will also transport your taste buds and give you a pop of powerful citrus. You're a force to reckoned with, and so is Tangerine.
---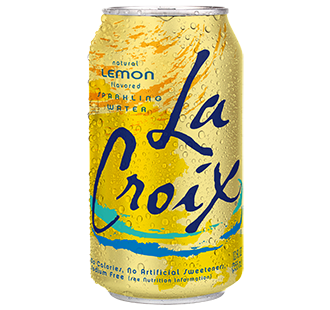 Virgo (August 23 — September 22) — Lemon
When we think about Virgos, we think Lemon. Your personality is practical, health-conscious and a bit analytical, and Lemon makes total sense as a sparkling water flavor — it doesn't try too hard and has a purpose, fitting you quite well.
---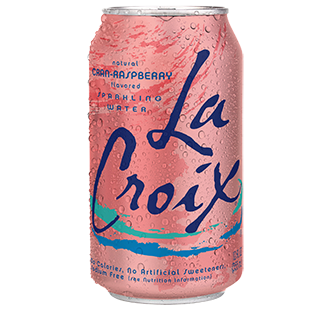 Libra (September 23 — October 22) — Cran-Raspberry
As a Libra, you're constantly seeking balance and beauty in your life, and we've found that in a drink. You're clearly a Cran-Raspberry kind of person because the flavors perfectly complement one another, brightening your day, exciting your taste buds, and balancing out your need for flavor, fun, and fizz.
---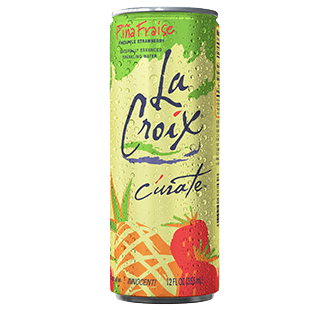 Scorpio (October 23 — November 21) — Piña Fraise
Scorpios are complicated, to say the least. They're mysterious, and at times misunderstood, but one thing is for sure — their energy is magnetic and trendsetting, so of course, you can't be a normal La Croix flavor. Instead, you're a combo creation: the Piña Fraise (aka pineapple strawberry). This flavor is exotic, fresh, fruity, and so fun, which is exactly what you are.
---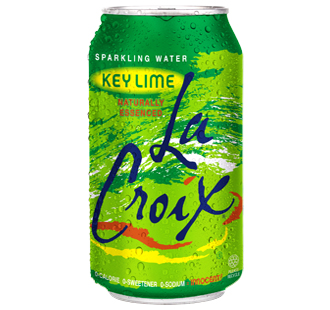 Sagittarius (November 22 — December 21) — Key Lime
As an adventure seeker, there's only one flavor you can be: Key Lime. Key Lime is exactly what it sounds like — a creamy meringue taste with key lime essence and notes of graham cracker, which is a taste adventure from start to finish. Your optimistic, enthusiastic, and adventurous spirit could only be matched with this fresh flavor choice.
---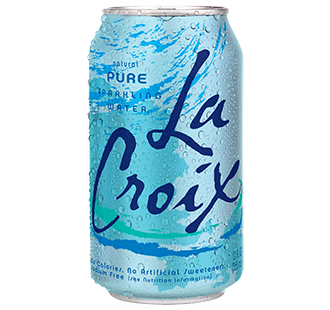 Capricorn (December 22 — January 19) — Pure
Tradition, tradition, tradition…that's Capricorn for you. And what's more traditional than Pure? It might not seem too exciting, but you like to stick with what you know, so a crisp, clean, and clear sparkling water is the drink for you.
---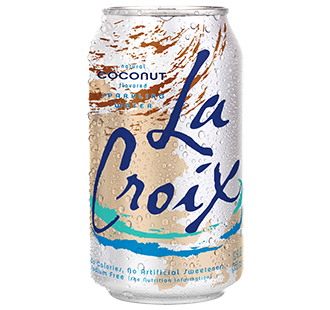 Aquarius (January 20 — February 18) — Coconut
If you're an Aquarius, you're futuristic and edgy, which is reflected in Coconut La Croix. Coconut is a little misunderstood and definitely more rebellious when it comes to water flavors. It's original, and you have to be open-minded to even try it, which let's face it, describes you to a tee.
---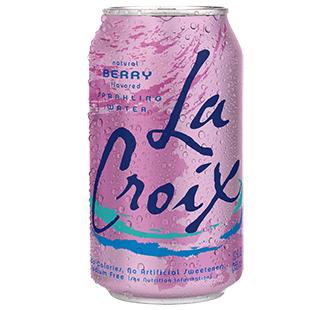 Pisces (February 19 — March 20) — Berry
It's berry nice to meet you Pisces! As a Pisces, you're an old soul who's comforting to others and feels deeply, and therefore you should indulge in Berry. Berry is comforting and flavorful without being too intense and will make you feel as happy as can be.
Which La Croix flavor is your fave? Weigh in on the comments below!
xx, The FabFitFun Team