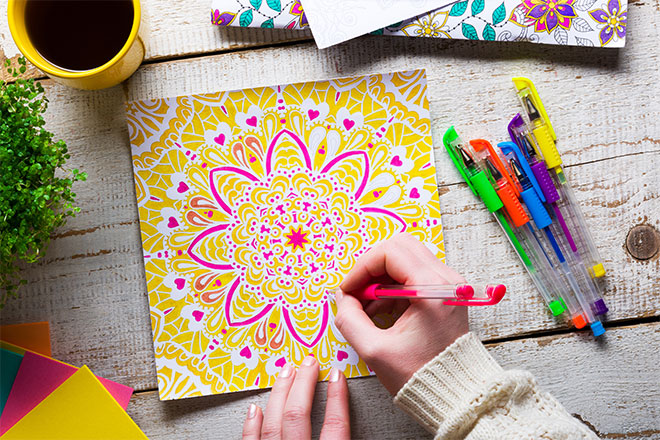 Coloring books have been all the rage recently and we've also been pretty ub-sessed. There's nothing like sitting down with an empty page and letting your mind wander aimlessly as you fill in the lines with beautiful colors.
It's a great stress reliever and one celeb in particular has hopped onto the recent trend, too.
Justin Bieber shared a photo on Instagram of his latest antics — and it wasn't of his hair or a new girlfriend. It was actually a finished page in a coloring book.
Granted, the image is a bit sensual but the Biebs noted that it was "an accomplishment" for him to sit still for 30 minutes and color. We are all about Bieber's new hobby because in this day and age where everything is fast-paced, it's nice to see even celebs taking the time to relax and de-stress with the simple act of coloring.
What do you think of adult coloring books? Let us know in the comments below!
xx, The FabFitFun Team