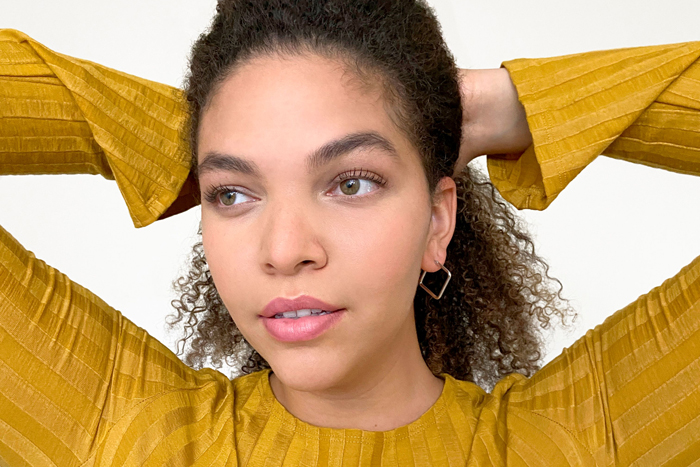 Much like finding the right skin care products best suited for your needs, picking the right hair care products is often no walk in the park, as the market is saturated with tons of different products that claim to do different things.
However, to avoid confusion, it's important to invest in products that maintain the integrity of your hair health and provide adequate moisture to your strands.
To help you rev up your hair care arsenal accordingly, we narrowed down the overwhelming product selection process by breaking down five need-to-have products that cut down on damage and leave your strands healthy and full of shine.
You can find the below products and more in The Expert Is In Sale, which opens to FabFitFun members on Friday, October 16 at 9 a.m. PT. The sale will feature expert-recommended items, from clinical skin care products to home decor, at up to 70% off. If you're not a member, use code EXPERTISIN for 20% off your first box and to shop the members-only sale!

Similar to how facial oils repair the skin and contain anti-inflammatory benefits, hair oils are also packed with moisturizing ingredients to nourish strands and mend breakage. If you are looking for a lightweight hair oil that stands tall against frizz and flyaways, be sure to add this R+Co product to your beauty wishlist. "This lightweight smoothing oil melts into your hair leaving strands polished and lustrous, without weighing them down," the R+Co Team tells FabFitFun.
---

Heat protectant sprays are one of our all-time favorite products as they protect our locks from heat damage caused by styling tools. While there are tons to choose from, you'll want to find a multi-purpose heat protectant, whether it's improving shine or taming frizz. That's where this R+Co staple comes in. "This heat-activated, humidity-proofing spray is made to give wavy and curly hair babes the silkiest of blowouts," says the R+Co Team. "It also contains heat-activated polymers to achieve straight hair in no time."
---

Whether you are rocking teal, red, blonde, or rich brunette tones, everyone knows that color-protecting products are absolutely essential in maintaining color-treated hair. And yes, color-depositing products can be very helpful in preserving any shade. To keep your color sharp and full of shine, trust that this duo will ensure that your color stays vibrant until your next touchup. "Everybody knows that squeezing a lemon on an avocado prevents it from turning brown, as the acidic pH balance of the lemon prevents the oxidation of the avocado," the Christophe Robin Team explains to FabFitFun. "Our Color Shield Shampoo + Mask will do the same for your hair."
---

Hair masks can do just about anything these days, whether it's improving shine, eliminating frizz, or hydrating dry and brittle locks. They can also revitalize dull and faded color, especially color fade caused during the summer months. This Christophe Robin mask combats dryness, adds warmth, or neutralizes brassiness with each use. "These masks are the perfect end-of-summer solution for hair that has been damaged by chlorine, and by sea salt in the ocean," adds the Christophe Robin Team.
---
Keeping curls healthy and full of bounce always starts with investing in the right curl-enhancing products, especially ones that define curls and drenches them in essential moisture. However, some curl-enhancers can contain a heavy texture, which can weigh down your curls as a result. To avoid product weigh down, aim to switch to lighter hair products by SACHAJUAN, which hydrate, condition, and nourish curls, without leaving them greasy. "All SACHAJUAN products have a light formula," the SACHAJUAN Team tells FabFitFun. "This makes it easier to apply multiple products to the hair, without leaving your curls unbearably greasy."
xx, The FabFitFun Team