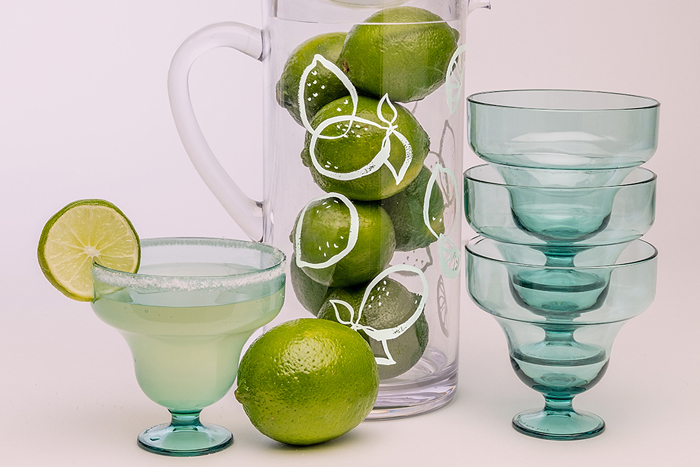 Kate Spade New York is notorious for its adoring aesthetic — sophisticated office accessories, inspiring home goods, and elevated polka-dot prints are simply known to be a product of Kate Spade.
And while your love affair with Kate Spade might be true blue, there's an audience out there that might love Kate Spade more than you: their employees.
It says a lot about a brand when even their employees can't live without the amazing products they're offering. And because we want you to hear it from them — not us — we're sharing eight products that Kate Spade employees simply can't live without.
You can find the below products and more in The Expert Is In Sale, which opens to FabFitFun members on Friday, October 16 at 9 a.m. PT. The sale will feature expert-recommended items, from clinical skin care products to home decor, at up to 70% off. If you're not a member, use code EXPERTISIN for 20% off your first box and to shop the members-only sale!

Hosting "Margarita Mondays" just got a little bit sweeter with his must-have kit. "The margarita kit makes a great gift. The storage of cups inside the pitcher keeps it all together and saves storage space. Also, the pitcher is great for other beverages too," says Kim, account manager.
---

Perfect for hosting, this ultra-cute ice bucket is bound to stand out from the rest. Keep your favorite bottle of champagne chilly and elevate your get together with this adorable bar cart accessory.
---

We're still in a strange time, but it seems that everyone has taken on a new cooking journey. If you, or someone you know, might be looking for a place to store all of your new recipes, this book is it. "It's tab divided for ease of use, and the interior pockets are great for loose clippings or that sentimental recipe card you just can't let go of," gushes Angie, international sales manager.
---

Meal planning is fun…but it's also kind of hard? If only we had a cute meal planner to help get us through. "Using a meal planner every week to plan meals and grocery trips helps to get in and out of the store quickly! The whole family can stay organized when prepping for dinner each day since this stays posted in the kitchen," says Wendy, director of sales.
---

The best part about welcoming a new season are the scents that accompany it. Setting fire to your favorite candle can instantly lighten your mood and elevate the comfort of your space. "Burning a seasonal candle can put you in the most festive mood– ready to trim the tree and sing along with your favorite holiday playlist! This scent is the perfect mix of a fresh-cut Christmas tree and vanilla," shares Wendy.
---

It ain't easy being busy, and staying hydrating on-the-go presents its own challenge. This stylish tumbler is a fix to all that nonsense. "A reusable tumbler is the perfect on-the-go essential. Not only are they so cute, but they are also super functional with a matching flexible straw," says Tifanee, international sales manager.
---
Enjoy your morning coffee or afternoon tea no matter where you are. "A reusable thermal mug is great to take on the go — even if you're only going as far as your home office! No more disposable cups for this girl," says Lindsey from the brand team.
---

Perfect for when it's safe to travel again, or simply just because. "A travel bag set is a must-have for keeping your most important necessities organized and easy to find. You can use these bags year-round, even when you're not traveling," gushes Holly from the marketing team.
You heard it here first. These items really are must-haves that even the team of Kate Spade New York simply cannot live without. So why should you?
xx, The FabFitFun Team