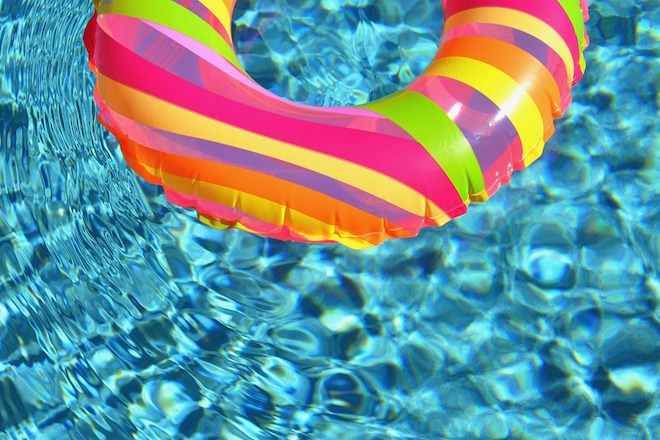 Summer heat is officially in its prime and you don't have A/C — don't freak out, though.
We've got plenty of tips and tricks that will help you keep cool, even when it's 100 degrees out. From your choice of bed linens to the types of food you eat, read on to learn how to chill out (literally!).
Use a Cooling Mist
One of our favorite ways to keep cool is with Little Barn Apothecary's Coconut + Mint Cooling Mineral Mist. It's a mixture of virgin coconut oil, rich sea minerals, pure aloe water, and mint — which is the key player of this mist, as it has a cooling property. Keep it in the fridge for an even more chilling afternoon treat.
---
Switch Your Sheets
To keep cool, make sure you're using the right sheets. Look for airy, breathable fabrics like Egyptian cotton and leave your sexy satin sheets for cooler temps. It's also key to look for lighter colors like grays, whites, and pastels. Bonus: throw your sheets in the freezer an hour before hitting the sack for the ultimate cool-down bedtime experience!
---
Eat Spicy Food
Eating spicy food on a hot summer day may sound unpleasant, but it will actually cool your body down. In spots like Thailand and India, eating spicy foods all day long is the norm. Curries and chiles stimulate your heat receptors and cause you to sweat, triggering your body to cool off naturally.
---
Take a Lukewarm Shower
Contrary to belief, taking a lukewarm shower will actually cool you down way more than a freezing cold shower. When water is slightly warm, it will bring down your core body temperature. In other words, when you step out, you'll feel super clean and cool.
---
Find a Swimming Pool
No backyard pool? No worries. Check your local Parks & Recreation website for info on nearby community pools. If you're located in a bigger city, you can also search for hotel pools and rooftop pools. Many places now offer day passes and memberships. Just sayin'!
---
Let Your Hair Air Dry
Blow drying your locks in the sweltering heat is no pleasant task. Lucky for us, beach waves and texture are all the rage right now. Save yourself from sweating before you even leave your house by letting your hair air dry. Spray in your favorite styling product (we like the FabFitFun Every Day Beach Waves Spray) and be on your merry way.
---
Make Icy Treats
>Popsicles are a summer staple, and they just so happen to be a tasty way to cool down in the case you don't have air conditioning. All you need is a popsicle mold, fruit or veggie ingredients, and a freezer. Here are some of our fave ice pop recipes to cool down!
---
Don't Cook Inside
Cooking via stovetop or oven will make your house feel like it's one million degrees hotter. Our advice? Stick to grilling. You can make delicious foods like kabobs, grilled chicken for salads, and more!
xx, The FabFitFun Team